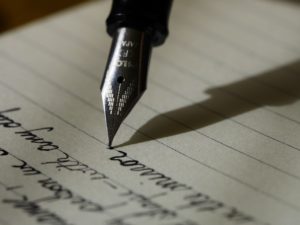 Do you want to improve your online status as an influencer in independent filmmaking? We are looking for motivated people to contribute to No Budget as a guest writer. 
If you would like to submit an article to us, please know of our guidelines. The post must be on the subject of video production or filmmaking. This can include a movie, book or equipment reviews. Articles can be tutorials on film production, screenwriting, acting, news, video submissions, etc.
Articles should be over 500 words.
It must use proper grammar and spelling.
All content must be your own original work.
You can link to your website or social media profiles in your bio.

You can not link to sites that are for the purpose of selling products or services. If you would like to advertise with us, please see our advertising options for rates.

We do not honor requests to remove content from our site after publication. Please think carefully about how long you want your work to be accessible on the Internet.
You do not need to be a qualified writer. As long as you are creative and show passion for the content, and use proper grammar.
To inquire about being a guest blogger please contact us here…
Note: If you are local to Dublin, Ireland and interested in getting involved in attending screenings and doing movie reviews let us know.