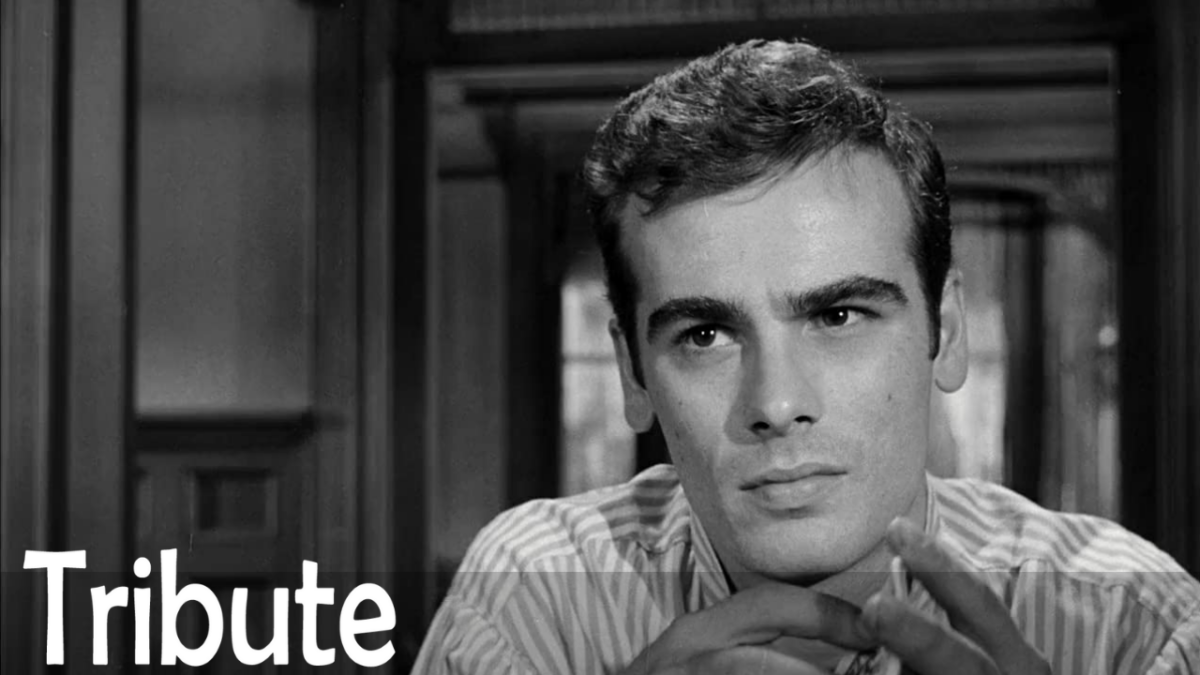 Dean Stockwell Biography
When hearing the name Dean Stockwell, the first thing that often comes to mind is Al, the character he played on the TV show Quantum Leap from 1989 to 1993. But 'oh boy' did he do so much more in his lifelong career.
Born Robert Dean Stockwell on March 5, 1936, in North Hollywood, Los Angeles, California. His parents Elizabeth and Harry were actors and singers. His older brother was a television and film actor, and even his stepmother was an actress. Being born into that family in that location it only makes sense that he would pursue the same career. He started as a child actor in theatre in New York at the age of 7. From there he was offered a studio contract at MGM. His first on-screen acting credit was a minor role in The Valley of Decision (1945), a film starring Gregory Peck. That was followed up with a larger role in Anchors Aweigh (1945) featuring Frank Sinatra, Gene Kelly, and Kathryn Grayson. Getting noticed as a young star, 20th Century Fox cast him in Home Sweet Homicide (1946) with Peggy Ann Garner. Throughout the 1950s he continued to co-star, and play supporting roles in films such as the court drama Compulsion (1959) with Orson Welles. For his role in Compulsion he won a best actor award at the 1959 Cannes Film Festival.
Stockwell took some time off from acting to graduate high school and attempt a year at the University of California, Berkeley before dropping out. He resumed his acting career in 1956 and unlike many child stars that are unable to get roles once they reach adulthood, this didn't happen to Stockwell. He quickly picked up work performing in theatre, television, and film.
In 1960, Stockwell played Paul Morel in the film Sons and Lovers (1960). He appeared in episodes of Alfred Hitchcock Presents and played multiple roles in the series Wagon Train (1957-1961). During the 60s he primarily worked on television, but he did occasionally show up on the big screen, playing Edmund Tyrone in Long Day's Journey Into Night (1962) with Katharine Hepburn.
In the mid-1960s, Stockwell took another break from show business, getting involved in the hippie movement, saying about this time in his life, "I did some drugs and went to some love-ins." In 1968 Stockwell had a supporting role in Psych-Out (1968) along with Susan Strasberg and Jack Nicholson, and in 1971 he appeared in Dennis Hopper's The Last Movie (1971).
I'm not going to keep going on about the films he was in. Let's just say he did a lot of television, theater, and movies over the years including films like Dune (1984) and Blue Velvet (1986) with David Lynch. And of course, he played the role we all know and love him for of Al in Quantum Leap, and between 2004 and 2009, Stockwell appeared in the Battlestar Galactica reboot. Over his long career he worked with just about everyone from Elizabeth Taylor, Orson Welles, Katharine Hepburn, Gene Kelly, Abbott and Costello, Dennis Hopper, Sean Connery, Isabella Rossellini, and the list goes on and on, up until his retirement from acting in 2015, moving into the art world which he exhibited under his full name Robert Dean Stockwell.
Dean Stockwell won two best actor awards at the Cannes Film Festival for Long Day's Journey into Night and Compulsion, and received a best-supporting actor Oscar nomination for his role in the 1988 comedy-crime movie Married to the Mob. He won the 1990 Golden Globe for Best Supporting Actor for Quantum Leap and received multiple Emmy nominations for the role. And he has a long list of other nominations and awards for his 70-year long career in the entertainment industry.
Stockwell died at 85 due to natural causes on November 7th, 2021. He is survived by his wife, Joy Stockwell, and their two children, Austin and Sophie.
Dean Stockwell: March 5, 1936 – November 7, 2021
Tags In