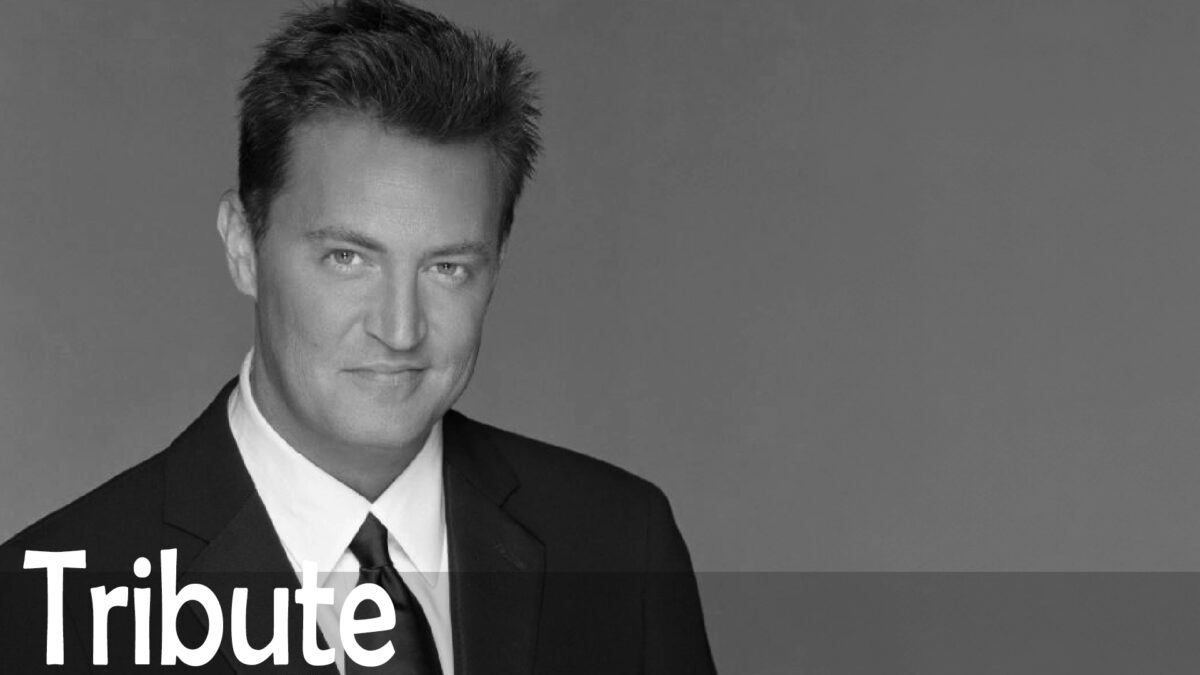 Matthew Perry Biography
Back in my college days, I had a small group of close friends. Naturally, we'd get into discussions about who among our friends equated to the TV Friends. The guys, well, we all aspired to be the Chandler of the group. We believed we were sharp-witted, humorous, and armed with killer comebacks for any occasion.
In 1994, the world was introduced to a TV show that would run for 10 years, and then continue to air in re-runs to this present day. It's safe to say that no matter where you are in the world, chances are you can probably find a TV channel or streaming service that is airing Friends at this very moment. One of those friends was a 24-year-old actor named Matthew Perry.
Matthew Langford Perry was born August 19, 1969, in Williamstown, Massachusetts. His mother, Suzanne Marie Morrison, is a Canadian journalist, who Matthew lived with in Canada as a child. While living in Canada, he became a top ranked junior tennis player. However, at 15, and with a desire to pursue acting, he moved to live with his father John Perry in Los Angeles, an actor and musician.
In Los Angeles, Matthew continued to play tennis while also performing in school theatrical productions. Perry intended to enroll at the University of Southern California. However, his career took off quickly with guest spots on shows such as Charles in Charge and Silver Spoons. In 1987, Perry starred in his first sitcom, Boys Will Be Boys (originally called Second Chance). Which only ran for 21 episodes. After Boys Will Be Boys, Matthew was cast in his first feature film as Fred Roberts, a supporting role opposite River Phoenix in A Night in the Life of Jimmy Reardon (1988).
Perry continued to be casts in guest roles in various series, including 3 episodes of Growing Pains, an episode of Highway to Heaven, and even an episode of Beverly Hills, 90210. He also starred in a short-lived series called Home Free (1993). I think we can all thank the TV gods that the series didn't last because he was able to audition for the show, we all know and love him, which is Friends. For his performance as Chandler Bing, he was nominated for two American Comedy Awards, One Primetime Emmy, and one Kids' Choice Award.
On the big screen, Perry starred in a series of comedies including Fools Rush In along with Selma Hayek. And he held his own opposite Bruce Willis in The Whole Nine Yards (2000) and The Whole Ten Yards (2004).
Unfortunately, it wasn't all up and up for Perry, as he also struggled with drugs and alcohol. His addictions led to massive weight loss as visible in season 3 and 4 of Friends. His addiction was so bad that he can't remember multiple years of doing the show and would go to open house showing pretending to be in the market for a home just to check medicine cabinets and steal drugs.
Perry eventually cleaned himself up and worked as a celebrity spokesperson for the National Association of Drug Court Professionals. He received a Champion of Recovery award in May 2013 from the White House Office of National Drug Control Policy for opening Perry House, a rehab center in his former mansion in Malibu, California. He stated that his work as an advocate for drug and alcohol addiction is what he would want to be remember for.
Throughout all the difficulties, Perry continued to provide us with some fantastic performances on the big and little screen. His three-episode stint on The West Wing garnered him two Primetime Emmy nominations for Outstanding Guest Actor in a Drama Series. He also received a nomination for Outstanding Lead Actor in a Miniseries or Movie for The Ron Clark Story, where he played a small-town teacher who moves to a new school and a tougher class.
And of course, he reached the pinnacle of performance that all actors aim for, and that is to voice himself on an episode of The Simpson.
Matthew Perry August 19, 1969 – October 28, 2023