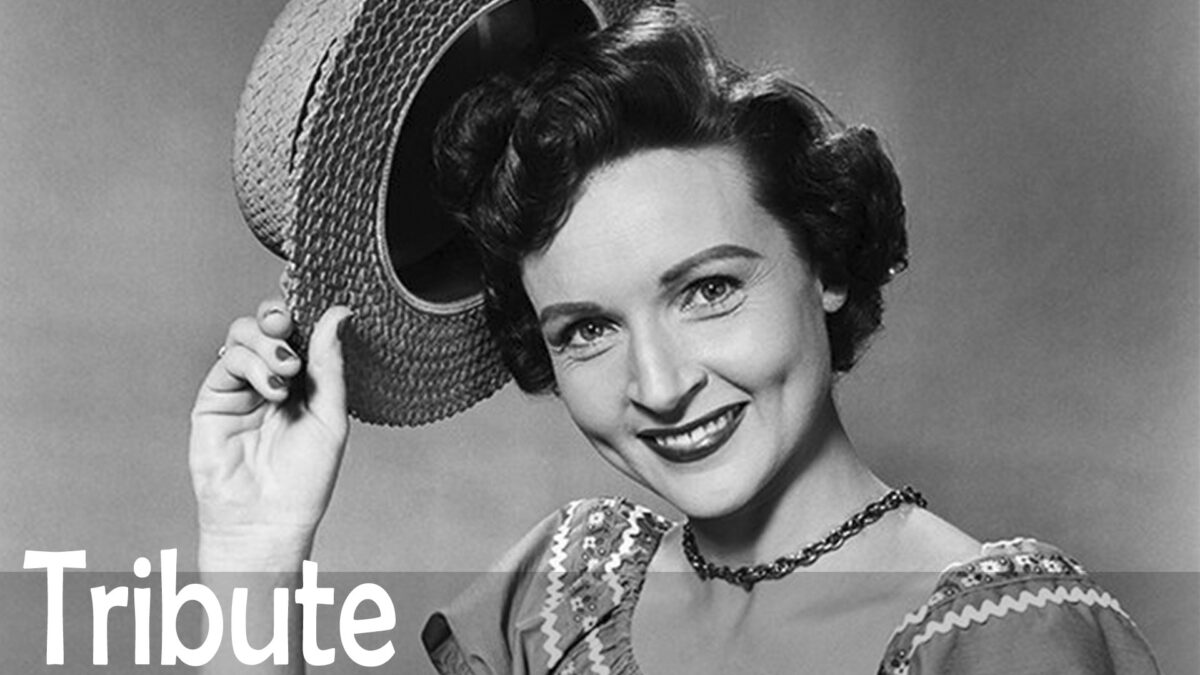 Betty White Biography
We knew this day would come, although with a bit of hope that it will still be a few years further away. Betty White star of the silver screen, The First Lady of Television, author, and beloved national treasure, has passed away only a few weeks from her 100th birthday.
Betty Marion White was born on January 17, 1922, in Oak Park, Illinois. She was the only child of Christine Tess and Horace White. A year after her birth and during the heights of the great depression her family moved to California to make some money. She had a great relationship with her parents who supported her in her career. Her parents would also take her camping as a child that instilled a love of wildlife. She would be a supporter of animal welfare throughout her life as an animal advocate. Later she would become the president emerita of the Morris Animal Foundation, and a member of the Greater Los Angeles Zoo Association, African Wildlife Foundation, and Actors and Others for Animals.
Inspired by her idol Jeanette MacDonald and Nelson Eddy, she screen-tested for television in 1939, where she sang a Jeanette MacDonald song. A radio disk jockey saw her and contacted her about a television show he was creating called the Al Jarvis Show. Betty White performed as his Girl Friday beginning in 1949. This lead to her being offered the lead role in Life With Elizabeth (1952-1955). A live show that followed the lives of two newlyweds as portrayed in a series of sketches. Life With Elizabeth was a rare show for the era as they gave her full creative control in front of and behind the camera.
Betty was then asked to host and produce a variety show called The Betty White Show. The amazing thing about her in this show is it was all live. Nothing was recorded, including the commercials. So she would have to jump between doing skits, interviewing guests, and then doing the commercial during the commercial break. The show aired five days a week. It was criticized, especially in the south, for having Arthur Duncan, an African-American performer, as a regular cast member. Many Southern stations threatened to boycott the show unless Duncan was removed from the series.
In response, White said, "I'm sorry. Live with it." And then put him on the show more often.
Betty was one of the first female producers of a show and as such was able to hire one of the first female directors. Unfortunately, the show's lower viewership, especially in the south, resulted in the show not lasting long.
After the Betty White Show, she went to perform through the 60s and 70s in a series of TV shows, appearing on numerous sitcoms, variety shows, talk shows, and game shows where she would often appear as a celebrity guest. Including a reoccurring role on The Mary Tyler Moore Show. Her performance earned her two of her many Emmys.
One of her game shows appearances was on Password where there was a spark between her and host Allen Ludden. He asked her to marry him multiple times, which she would often say no because she didn't want to move to New York before eventually saying yes. The two were married in 1963 and stayed married in Allen's death from stomach cancer in 1981. Allen Ludden was her third and last husband. She would never marry again.
Many of us, of course, know her from her role as Rose in the TV series Golden girls that ran from 1985 to 1992. On the Golden Girls, she played the ditsy and super sweet Rose Nylund. She would win a Primetime Emmy, and be nominated an additional six times.
After appearing in a Snickers super bowl commercial in 2010, A group of people started a Facebook campaign called "Betty White to Host SNL (Please)" She appeared on Saturday Night Live on May 8. The appearance made her, at age 88, the oldest person to host the show. The appearance earned her a 2010 Primetime Emmy Award for Outstanding Guest Actress in a Comedy Series.
Betty continued to work throughout her life, including on the TV series Hot in Cleveland, from 2010 to 2015. She didn't want to do the show at first, but after being in the pilot, she enjoyed the experience so much she agreed to be in the rest of the series. Betty also appeared in movies, such as The Proposal with Ryan Reynolds and Sandra Bullock. Betty White could also do drama appearing in The Lost Valentine (2011) where she played the wife of an MIA pilot, returning to the station every year waiting for his return.
White died at her home in the Brentwood neighborhood of Los Angeles, California, on December 31, 2021, at the age of 99, two-and-a-half weeks before her 100th birthday. She was known for having a great sense of humor, her support of wildlife causes, and having a career that any actor would be envious of.
When many actors have faded away, she somehow managed to continually reinvent herself for the times becoming one of the most loved women in American and a pop culture icon.
Betty Marion White Ludden: January 17, 1922 – December 31, 2021
Tags In