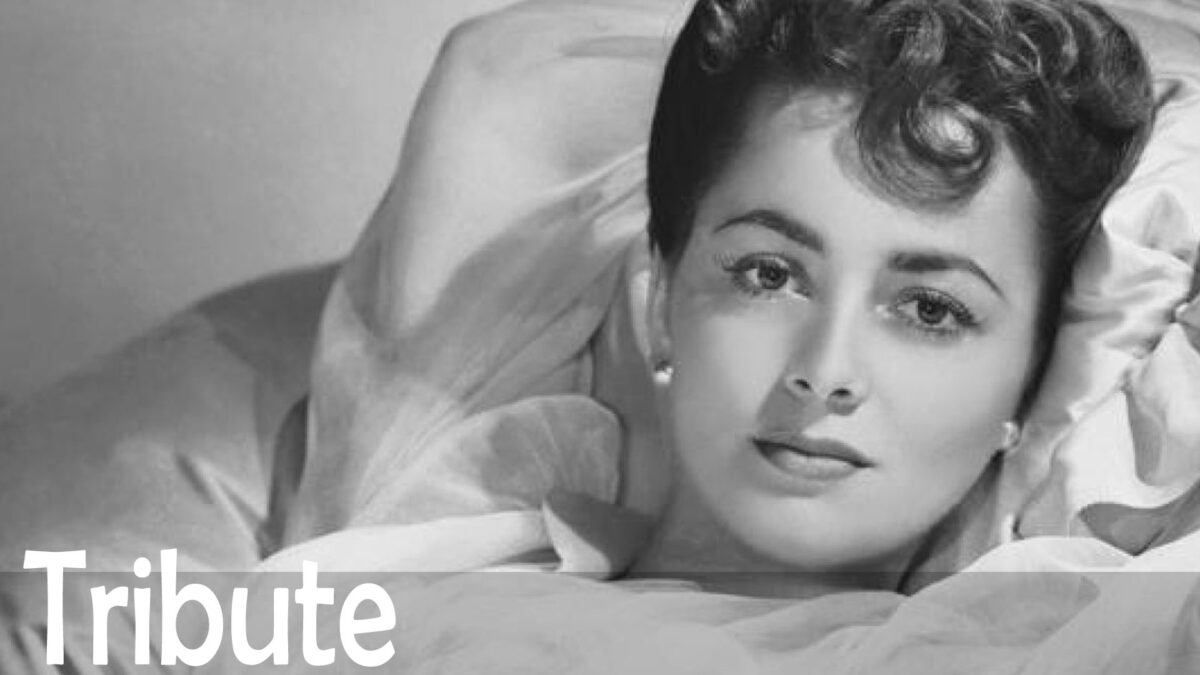 Who Was Olivia de Havilland?
The last of remnant Hollywood's Golden Age has ended this week with the death of Olivia de Havilland, at the age of 104. Having starred in numerous film, stage productions, and television shows, de Havilland is most well known as the last surviving cast member of "Gone With the Wind."
De Havilland received the first of her five Academy Award nominations for the role of Melanie Hamilton in the film. An Oscar she lost to Hattie McDaniel, who won with her role as Mammy in the same film. When asked about her disappointment at the loss de Havilland stated, "I thought I'd much rather live in a world where a black actress who gave a marvelous performance got the award instead of me."
Olivia Mary de Havilland was born on July 1st, 1916, in Tokyo, Japan to British parents Walter de Havilland, an English professor at Imperial University, and Lilian Fontaine, a well-known stage actress. A few years after her birth the family moved to California in 1919 where she grew up along with her younger sister, Joan. Her father would move back to Japan while the girls stayed with their mother in California, where Olivia would develop her love for the dramatic arts.
Both Olivia and her sister Joan Fontaine perused careers in acting. The sister were very competitive with each other, even though they both had successful Hollywood careers and both winning academy awards. The sisters are the only siblings to have won Academy Awards in a lead acting category. In 1942, de Havilland and Fontaine were both nominated for an Academy Award for Best Actress‍ with Fontaine winning that year. Even though both sisters had successful careers, the rivalry between the two never ended and lasted until Joan died at 96 in 2013.
De Havilland formed the acting bug at a young age performing School and College productions. She was noticed in a school play of "A Midsummer Night's Dream" by the director Max Reinhardt, who then cast her as Hermia in the film adaptation of "A Midsummer Night's Dream." The film did not do well in the theaters. However, at the age of 18, she signed a five-year contract with Warner Brothers. It was her role as Arabella Bishop in "Captain Blood" in 1935 and as Maid Marian in the 1938 adaptation of "Robin Hood", opposite Errol Flynn, that propelled her to stardom. She would eventually co-star in eight movies with Flynn.
De Havilland had her first top billing in the comedy "Call It a Day" (1937) where she played Catherine Hilton, who falls in love with the handsome artist hired to paint her portrait. However, it was her performance in "Gone With the Wind" that we all know her from. A role she almost didn't get because of her contract with Warner Brothers. The film was produced by MGM and unlike today where actors move from project to project and studio to studio, back then actors signed contracts to work only for that studio. To get the role, she had to appeal to the head of Warner Brothers, Jack L. Warner, to loan her to the other studio. Warner initially said no. But, thanks to her appeal and others appealing on her behalf, he eventually relented allowing her to perform in the film as the kind hearted Melanie Hamilton. A portrayal that was described as "a gracious, dignified, tender gem of characterization," by Frank S. Nugent of The New York Times.
As soon as principal photography was completed on "Gone With the Wind" de Havilland was back to work in the film "The Private Lives of Elizabeth and Essex" alongside Errol Flynn and Bette Davis.
Unhappy with the control she had over the roles she was being given by Warner Bros. she refused to appear in many of the films they offered her. This lead to her being suspended multiple times by the studio and lead to a lawsuit when they extended her contract because of the suspensions. She won the lawsuit against Warner Brothers in 1943 that set a legal precedent freeing herself from a contract, now known as De Havilland Law. This resulted in better and more balanced contracts for all actors and effectively began the end of the contract system in Hollywood.
In response, Warner Brothers attempted blacklist de Havilland, eventually failing. With more control over her career throughout the 1940s and 50s, she continued to star and received accolades for her performances and her stunning beauty. Her first post-Warner Brothers film was "To Each His Own" where she received top billing as an unwed mother forced to give up her child for adoption. She won the best actress Oscar in 1947 for "To Each His Own." And won again in 1950 for "The Heiress." Her other two nominations were for "Hold Back the Dawn" and "The Snake Pit"
Besides film she starred in numerous stage productions including a stint on Broadway in "Romeo and Juliet" as Juliet.
In the 1960s her film career began to die down, and with fewer offers on the big screen, she moved to television. Where she was nominated for a Primetime Emmy and won a Golden Globe Award for her role in "Anastasia: The Mystery of Anna." After appearing in 49 feature films and with 61 screen credits to her name, she stepped away from acting after her last on-screen appearance in the 1988 TV movie "The Woman He loved." She retired to her home in France, where she had lived for over 50 years. However, she didn't fully step away from Hollywood regularly returning to take part in award ceremonies, retrospectives, and do an occasional interview.
Her personal life was as interesting as her movie career as de Havilland dated a few of Hollywood's most dashing bachelors, including Jimmy Stewart, John Huston, and Howard Hughes. She was married twice, first to screenwriter and novelist Marcus Goodrich in 1946, with whom she had one child. The marriage was brief, ending in divorce seven years later. Two years after that, she married Pierre Galante in 1955. She met Galante in 1953 at the Cannes Film Festival, with whom she had her second child. The marriage to Galante was also short and ended in separation in 1962, eventually divorcing in 1979. Both remained close until his death in 1998.
Olivia de Havilland lived an amazing and long life, having witnessed the changes from Black and White to Color. She helped end the studio contract system for actors. In 2008 she received the National Medal of the Arts, was appointed a Chevalier (knight) of the Légion d'honneur, in 2010, and she was named a Dame Commander of the order of the British empire in 2017. Besides, all the awards however her most significant legacy is, she left us with a collection of brilliant films and television performances that we can enjoy.
Olivia Mary de Havilland
July 1st, 1916 to July, 25th, 2020