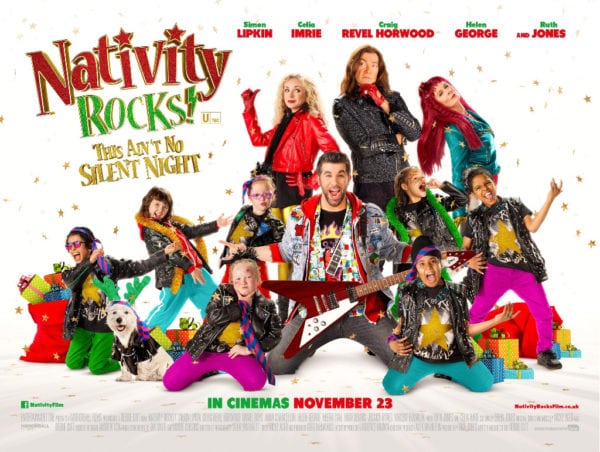 "Nativity Rocks" Film Review
Plenty of room at the Inn for all who love sing-along feel-good Christmas musicals, so come along and Rock the manger!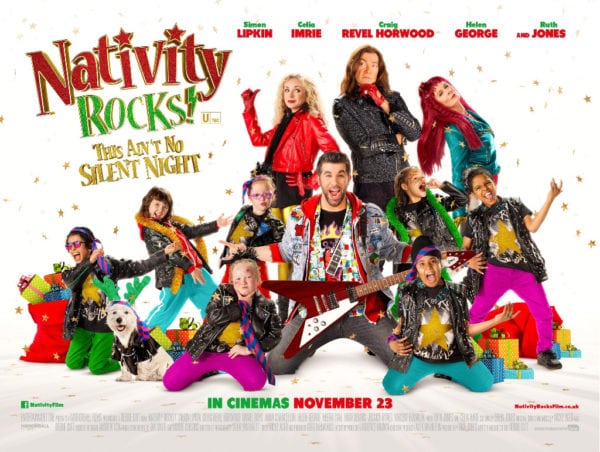 I am a little traditional when it comes to Christmas. In my book, Christmas starts on Christmas Eve and continues for 12 days, ending on January 6th, when we in Ireland celebrate Nollaig na mBan, or women's Christmas. 
Nowadays, in this insane, "Modern Life is Rubbish" phase of our existence, Christmas begins on September 25th, and drops like a guillotine to sever the head of Santa once midnight passes on December 25th. 
And so, here I find myself, in mid-November, clad in a Christmas jumper, at the Irish premiere of "Nativity Rocks", complete with incongruous Christmas tree in the foyer. 
It could be worse though, as the film in question here is heart-warming enough to melt the heart of any Scrooge in the heady lead-up to the festive season. 
Incredibly, this is the FOURTH! installment of the Nativity series, proving the longevity and enduring appeal of these films; the nativity play is a deeply ingrained memory of most of our childhoods, perhaps one of our earliest memories of our schooldays, and these films elicit that nostalgia unashamedly. 
All of the ingredients of irresistible cuteness are here: Dodger the Dog, children filled with the wonder and spirit of Christmas, and grownups who haven't forgotten their sense of childhood fun. The most extreme case here is Jerry Poppy: a man-child who has never grown up (every woman's dream?). His character may prove too much for some: always over the top, sometimes outrageous, however, often funny. His arrival in Coventry when the local school is challenged with staging a Rock Opera, leads to him being paired in an Odd Couple scenario with his highly-strung teaching colleague who takes pity on him upon finding him homeless and alone. 
Themes of the generosity and goodwill of Christmas run unashamedly throughout the film, and so they should. After a year reviewing films about criminals and war mongering despots, it's refreshing to review a film devoid of misery and cynicism. 
I should hint that in these "tough times for the world" that we need uplifting, light hearted films such as these, as such subtle code seems to be de rigeur in all contemporary reviews nowadays. But I won't, because that is utter nonsense. Surely, surely, not every film we watch, or song we hear, has to be somehow inextricably linked to the fact that Trump was elected president of the USA, or that the UK voted for Brexit.
"Nativity Rocks" is true to its name, and will entertain young and old. I look forward to seeing how the producers manage to contrive a fifth in this series, and I will be there once more, cheering them on. 
Director:  Debbie Isitt
Written by:  Debbie Isitt
Starring:  Simon Lipkin, Craig Revel Horwood, Daniel Boys
Rated G
Running Time:  1 hours and 40 minutes
Release Date: November 2018
Review by Fergus Keane  one of the presenters of No-Budget.
Tags In