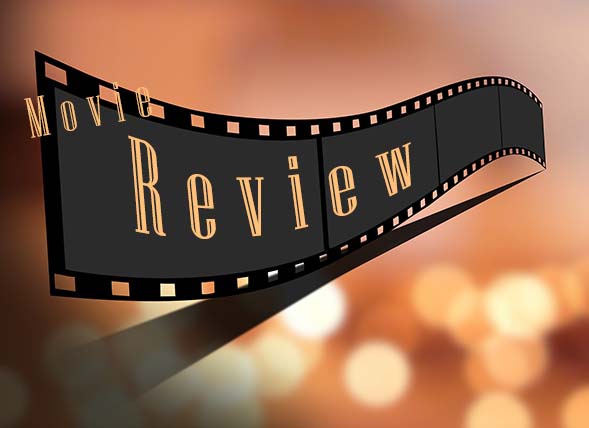 "I, Tonya" Review
Directed by Craig Gillespie and starring Margot Robbie, Sebastian Stan and Allison Janney I, Tonya
is a witty, fast paced, colourful, edge of your seat rollercoaster of a film. In the early 90's the ice skater Tonya Harding was involved in one of the biggest scandals in sporting history. Her competitor Nancy Kerrigan was whacked on the knee to prevent her competing. Harding claimed that she knew nothing of this attack and that it was her then husband and his friend who organised it.
Charting Tonya's rise and fall the film is told in the form of a documentary. The main characters talk directly to camera with alternating versions of events. We're shown Tonya as a cute 3-year-old child being pushed onto the ice by her domineering mother, then as a 15-year-old Tonya, falling in love with Jeff Gillooly, the first man who called her pretty, to her years as a skater and the infamous scandal that ruined her career and finally onto the present day. Abuse, both physical and mental dominates Harding's life. First at the hands of her mother, then by her husband. She's a feisty character and gives as good as she gets, becoming both the abused and the abuser.



In contrast to her rival Kerrigan's clean cut all American poster girl image, Tonya fights against the social prejudices that confine her. She finds herself an anomaly in the pristine world of figure skating, where wholesomeness is considered desirable. Despite out skating her competitors with her superior skill and her athleticism she's consistently given bad scores. When she confronts the judges demanding to know why, they comment sneeringly that they also mark for presentation. It's when Harding successfully pulls off the triple axel that her fortunes change, and she's seen as a serious competitor. Harding was the only person at the time to successfully complete the triple axel in competition, a jump few skaters attempt because of the skill involved and nerves of steel it takes to pull it off.
Robbie trained for 5 months to perfect her ice skating skills and with the use of trickery and a body double, she successfully portrays Harding's skating skills on camera. At the time of filming there were only 6 skaters in the world who could do the triple axel. They couldn't risk it for the film, so CGI is used to portray it.
Robbie downplays her beauty to portray Tonya with the use of frizzy wigs and retro costumes to showcase the 90's era. One scene that stands out is when Tonya is in front of the mirror in costume with overdone patchy make up. Whilst dealing with the stress of the scandal that threatens to derail her career and trying to hold back her emotions before facing the competition on the ice, she applies blusher and smiles sadly with her lipstick stained teeth. It's very powerful and shows what a brilliant actor Robbie is.
There are strong supporting roles on display as well, one in the form of Sebastian Stan as the abused and abusive husband Gillooly. The on again off again tumultuous relationship between Harding and Gillooly is played to comic effect with all their ugliness and flaws on full display. The tragedy is that it's this love hate relationship which ultimately leads to Harding's downfall.
To see a video discussion, and review, we had after watching the movie visit our YouTube Channel
I, Tonya is available on VOD and DVD
Directed by: Craig Gillespie
Written by: Steven Rogers
Starring: Margot Robbie, Allison Janney, and Sebastian Stan
Running Time: 1hr and 59min
Released: January 19th, 2018 (US) | February 23rd, 2018 (Ireland)
Review by Claire Millane, a Dublin based actor and comedian, and co-hosts of The No Budget Filmcast.
I, Tonya Trailer
Tags In