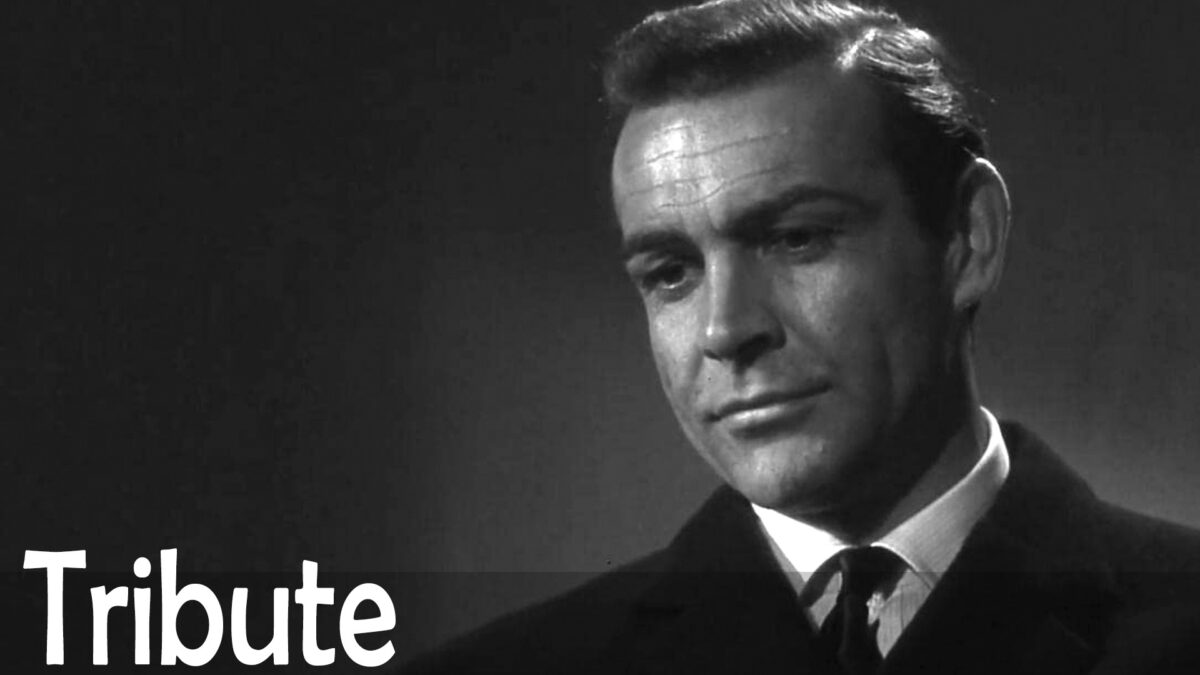 Sean Connery – A Life Lived in Style
Of course, the first thing we all think of when we hear the name Sean Connery is Bond, James Bond. Connery was the man who set the standard for the character that so many of us love to this day. His career has spanned 60 years of movies, stage, and television leaving behind numerous classics for us to enjoy. Sean Connery is the rags to riches story that so many dream of. A story of humble beginnings to Hollywood stardom.
Thomas Sean Connery was born in Edinburgh, Scotland on the 25 of August 1930. He was the oldest of two sons. His father was a factory worker and his mother a cleaning lady. The family lived in a one-room tenement with a shared toilet and no hot water.
He left school at the age of 13 taking odd jobs before joining the Royal Navy. His stint in the navy did not last long, however, and he left after three years due to stomach ulcers.
After receiving a medical discharge he continued to work odd jobs. He drove trucks, polished coffins, worked as a lifeguard, and did a bit of modeling at the Edinburgh College of Art. He spent his spare time bodybuilding. It was this that lead him to London. In 1953, he was in London competing in the Mr. Universe competition where he heard about auditions for a production of the musical South Pacific. He went and audition and after receiving a part he toured with the musical for 18 months.
Never formally studying acting he learned mostly through books such the Stanislavsky method saying in an interview, "I'd usually go to the theatre in the morning to collect the mail and whatever I needed, and then go from there to the library or the repertory or the cinema in the afternoon. And that's how I turned it all around and gave myself an education."
His forays into film began as many do while working as an extra which lead to minor roles on television including the role of a gangster in an episode of the BBC police drama Dixon of Dock Green. Along with numerous other 3rd rate film and television roles. And In 1956 he landed his first movie role, a minor part in a film called No Road Back (1957).
His big break came with his first leading role in Requiem for a Heavyweight (1957) in which he portrayed a boxer whose career is in decline.
Connery signed a contract with 20th Century Fox, but he often was loaned to other studios, performing in  Another Time, Another Place (1958) opposite Lana Turner,  Darby O'Gill and the Little People (1959), and The Frightened City (1961). All easily forgettable films.
Of course, it was the character of Ian Fleming's James Bond that turned him into a household name. A role that Bond creator Fleming was not happy about at the time saying, "I'm looking for Commander Bond and not an overgrown stuntman." Fleming changed his mind after seeing Connery's portrayal of the character and eventually included some Scotish heritage in the characters' back story in later novels.
He portrayed James Bond a total of seven times. In Diamonds Are Forever (1971) Connery received a then-record $1.25 million salary. He used some of the money to set up the Scottish International Education Trust, supporting the careers of up-and-coming Scottish artists. His final portrayal of the character was in Never Say Never Again (1983).
After Bond, he won a BAFTA for his performance as William of Baskerville in The Name of the Rose (1986). And the best supporting actor Oscar for his portrayal of Jim Malone in The Untouchables (1987).
His career is a list of brilliant films including Robin and Marian ( 1976), Indiana Jones and the Last Crusade (1989), Medicine Man (1992), The Rock (1996), Finding Forrester (2000), and Zardoz (1974) to name just a few. Okay, maybe not that last one. But hey ladies at least you get to see him run around in his underwear for most of the film.
Connery is the classic man's man. A guy who would not be bulled and would not tolerate perceived injustices. There are numerous anecdotes about him standing up to producers and directors on set, he has sued studios, and there is well known story where Lana Turner's gangster boyfriend Johnny Stompanato pulled a gun on him in 1957 and Connery responded by grabbing the man's wrist and twisting the gun out of his hand disarming him.
Sean Connery was never a fan of the Hollywood lifestyle and spend most of his time in one of his many homes around the world such as Spain or the Caribbean or on the golf course playing a round of golf. Connery retired from acting after his final starring role in The League of Extraordinary Gentlemen (2003)
Connery was married twice. First to actress Diane Cilento with who he had one son. And later to Micheline Roquebrune who he was with until his death.
Sean Connery August 25, 1930 to October 31, 2020
Tags In