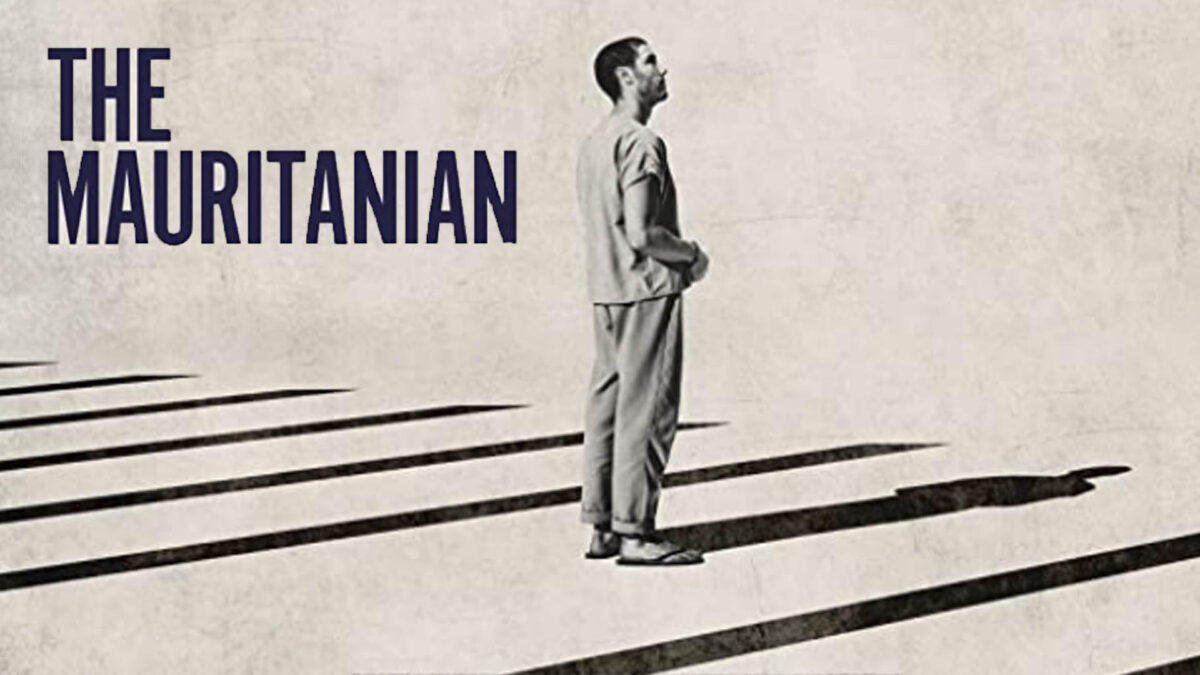 The Mauritanian – When Law Fails In The Country That Promotes It
"The Mauritanian" is a poignant film detailing the true experience of one of the many men who were abducted and arrested by the US government, then sent to the infamous prison at Guantanamo Bay, Cuba after the 9/11 attacks and subsequent war in Afghanistan. Mohamedou Ould Slahi (Tahar Rahim) was abducted from Mauritania, then held and tortured for years before the American Civil Liberties Union (ACLU) and lawyer Nancy Hollander (Jodie Foster) got involved. As an attorney, Nancy isn't simply fighting for his innocence but also arguing for the rule of law. She is fighting to say that as a country it is our role to follow the US Constitution that entitles prisoners to a fair and timely trial. Yet, when it comes to the prison at Guantanamo Bay, the US government was and still is preventing that from happening. Nancy is fighting for her client, but also for the ideals that American was founded on. The government, on the other hand, doesn't want the truth of what has happened at Guantanamo Bay to come out as they know the methods used to obtain information would be inadmissible in a court.
The film is based on the 2015 memoir "Guantánamo Diary" by Mohamedou Ould Salahi, and directed by Kevin Macdonald. The primary focus is the time that Mohamedou spent in prison and subsequent court case. Macdonald clearly views this as a story about a human, a human who has been mistreated in an extreme reaction to the events of September 11th, 2001. This is also a story of resilience and hope as Mohamedou tries to keep his faith, tries to maintain a positive attitude, holds on to the idea they will eventually release him, and tries to not hate those who have accused and tortured him. When it comes to the torture scenes, they are probably not as brutal as they were in real life, but they demonstrate that the torturers weren't interested in the truth, they were only interested in a confession. They were only interested in blaming someone, anyone for what happened on 9/11. After months of mistreatment, Mohamedou confessed to crimes he did not commit, because at that point anyone would confess to anything.
We get some truth out of this film, however; it is probably not what we want. As an audience it is our role to accept that as a country we behaved as bad as those we were after, we behaved in a manner that justified their hatred and hostility towards us. We let our paranoia and anger at those who attacked us as a nation overrule our belief in a fair and equitable treatment of people suspected of a crime. Yes, some of the people held in the prison are guilty. But from what we have learned most held there were not guilty. Of the 779 prisoners who have been held at Guantanamo Bay, only 8 have been convicted of a crime, and 3 of those convictions were overturned on appeal. There are still 40 men held in the prison. Some have been cleared for release and still have not been released. Mohamedou spent 6 years being held before finally getting to see a court, then after going through the courts and after being cleared for release he was held for another 7 years. Yes, he was innocent, and it took another 7 years for him to finally be allowed to go home. In total Mohamedou spent 14 years and 2 months in prison having never been charged with a crime. However, he was held and tortured simply based on suspicion.
Take a second to imagine that. You are at home with your family and the police show up and arrest you. Then take you to jail and torture you, while never actually charging you will a crime, just trying to get you to confess to one. Then after 7 years of being held in jail without ever charging you so you could see a judge. You get lucky and an ACLU lawyer hears about your case and decides to defend you pro bono, and likely that lawyer is good and gets the police to admit they have nothing to charge you with. So the courts say to release you, but they still don't release you and it takes another 7 years before you are finally released. Fourteen years after your arrest! You are innocent the whole time. That is a long time.
The United States military is tasked with defending the US Constitution, so what happens when the military, the CIA, the FBI, and Department of Defense are the ones disregarding the Constitution? How are we as Americans supposed to be better than those who attacked us if we don't behave like it? Barack Obama was elected on the promise of closing the prison at Guantanamo Bay, yet he did just the opposite. His administration appealed cases like that of Mohamedou Ould Slahi, fighting his release contributing to those additional 7 years that Mohamedou spent in prison.
The debate in this film isn't about Mohamedou being guilty or not. The debate is about the rule of a law. It is about the use of torture that goes against the Geneva Conventions on the treatment of prisoners of war, and the laws of the United States of America on the treatment of prisoners.
This film is years too late, and it says something about Hollywood and the funding of important films. The book was released in 2015 and didn't make it to the screen until now. And that is only thanks to the star power of Jodie Foster and Benedict Cumberbatch. Yet it is out now, and highly recommended viewing.
Directed by: Kevin Macdonald
Written by: Michael Bronner, Rory Haines, and Sohrab Noshirvani
Starring: Tahar Rahim , Jodie Foster , and Benedict Cumberbatch
Rated: R
Budget:$6,200,000 est.
Running Time: 2 hours and 15 minutes
Released Date: US March 2nd, 2021 | UK & Ireland April, 1st 2021
Review by Milo Denison, the author of "How to Manage Your Manager" a satirical look at being successful in the corporate world.
Tags In