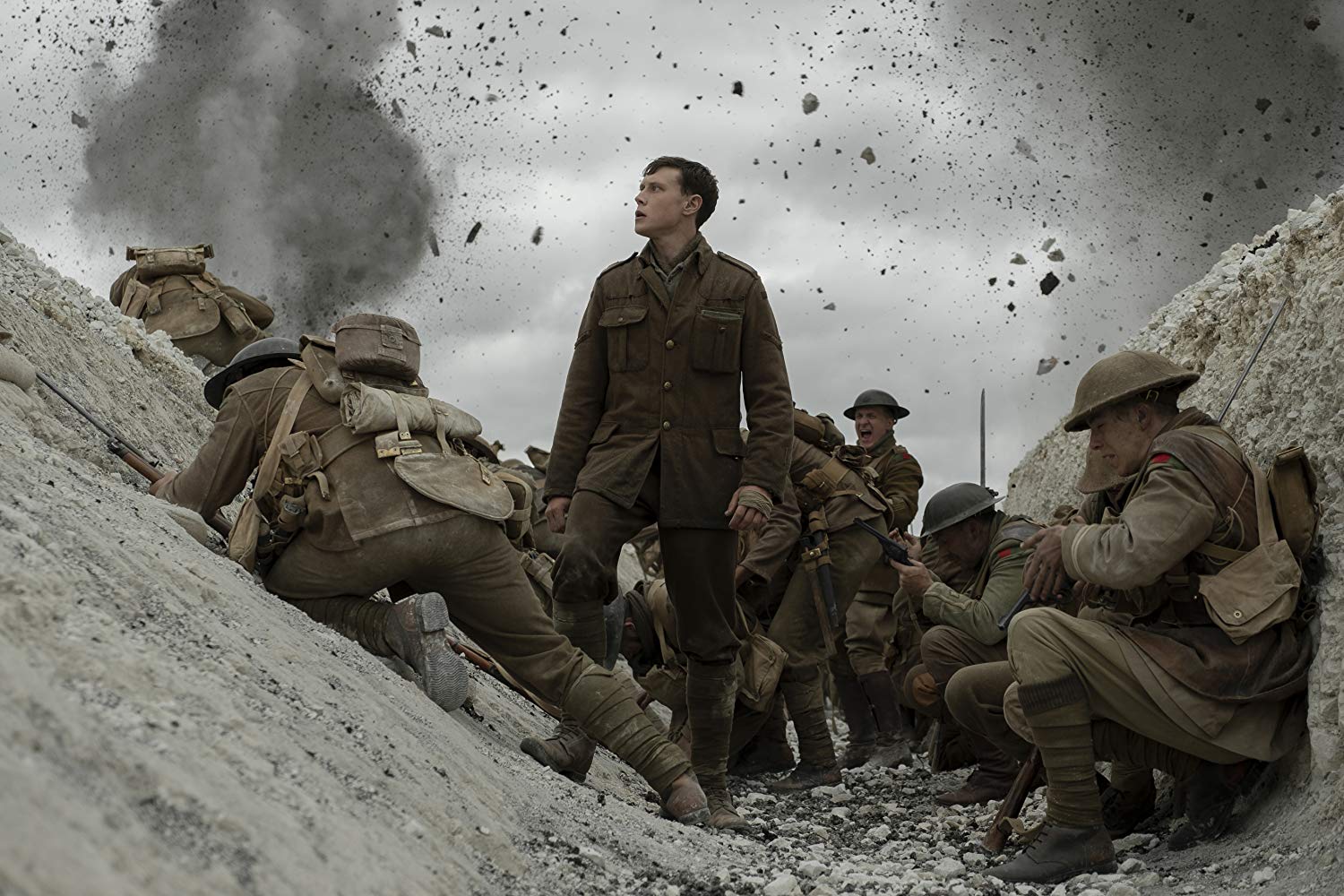 A Review of the Film 1917 by Sam Mendes
A powerful wartime drama which everyone must see.
Set during the First World War 1917 is directed by Sam Mendes and stars Dean-Charles Chapman and George MacKay as the main protagonists. The film tells the story of two soldiers Schofield and Lt. Col Blake who are tasked with delivering a message to another unit to prevent them falling into a German trap. Communications lines are cut and they must risk their lives crossing no man's land in time to save hundreds of their fellow comrades from probable death. Along the way they face bombs, treacherous rivers, planes and a constant threat of being attacked by the Germans. One of the members of the unit is Blakes brother which gives an extra emotional edge to their journey.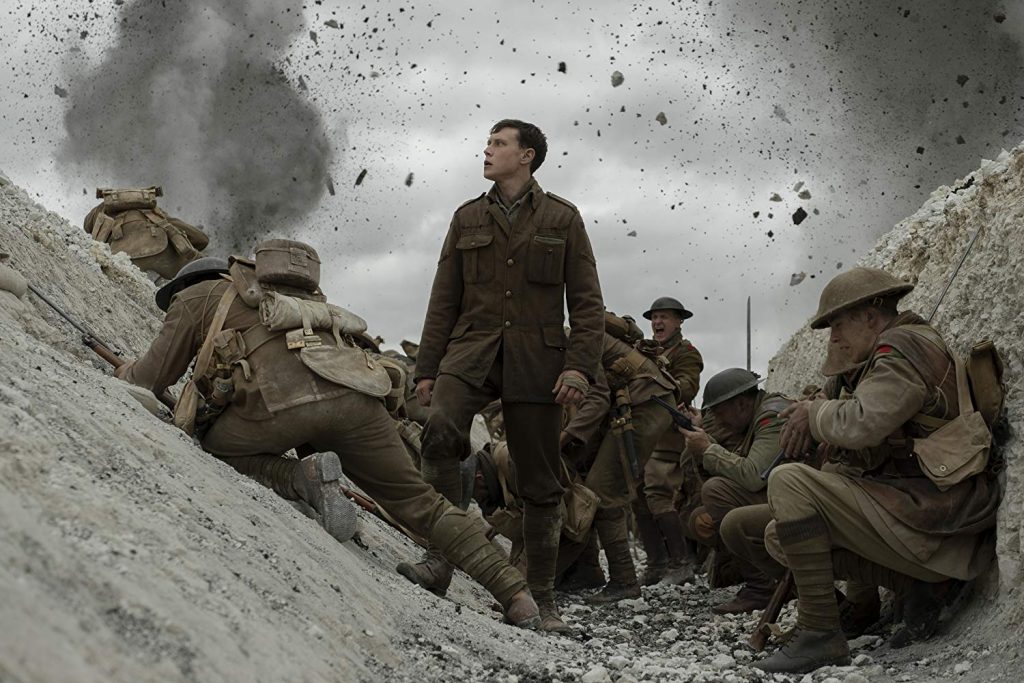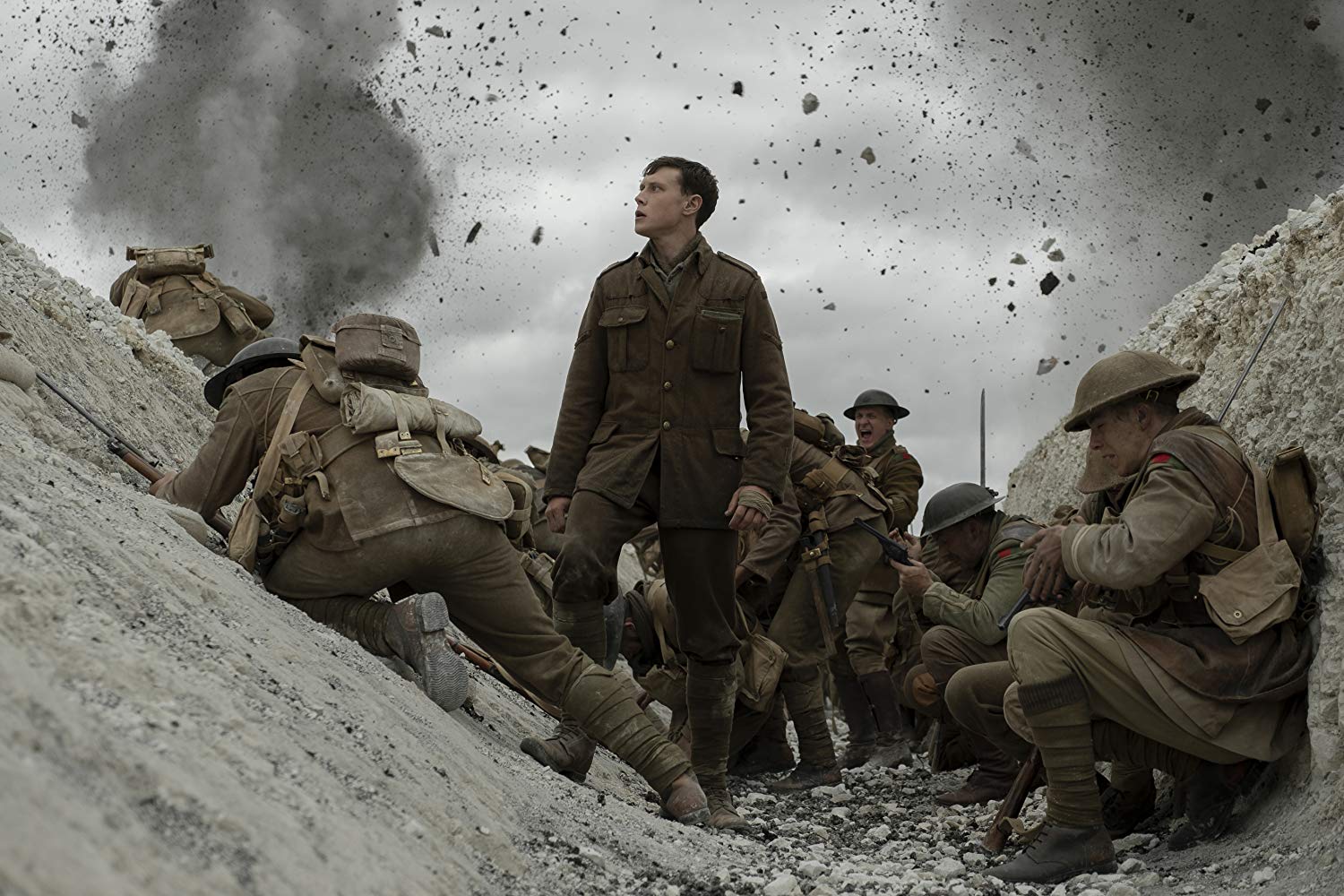 Told over two hours in real time the narrative for 1917 is very straight forward but where this film shines is in the cinematography by Roger Deakins. It was filmed almost in one take with one or two necessary cuts. Deakin's is most well known for shooting True Grit and Prisoners and winning best cinematography at last year's Oscars for Blade Runner 2029.
There's a theatrical feel to the film with great detail given to the costumes and set. With the one take look it makes you feel you are down in the trenches with the soldiers and with them step by step on their dangerous journey. In order to achieve this the scenes were highly choreographed with miles of trenches being built and the actors were trained in weaponry and trench warfare.
There are some great cameos from Colin Firth, Benedict Cumberbatch, Andrew Scott and Richard Madden who despite having very little screen time delivers a very powerful and memorable performance as Blake's brother.
Mendes grandfather fought in World War I. He never spoke about it until his 70's when he would recount stories to his grandchildren. Being just over 5 feet tall he was tasked with delivering messages to other units as the fog would reach 6 feet so there was less chance of him being seen. This is a film that his grandfather would have been proud of and it's a lovely dedication to him. It highlights just how young many of the soldiers were and the horrors of what they experienced. 1917 is a powerful wartime drama which everyone must see.
Director: Sam Mendes
Written by: Sam Mendes, Krysty Wilson-Cairns
Starring: Dean-Charles Chapman, George MacKay, Colin Firth, Benedict Cumberbatch, Andrew Scott, Richard Madden
Running Time: 59 minutes
Budget: $100,000,000 est.
Released: US 25th of December, 2019 | UK and Ireland 10th of January 2020
Review by Claire Millane, a Dublin based actor writer and one of the presenters of No-Budget.
Tags In