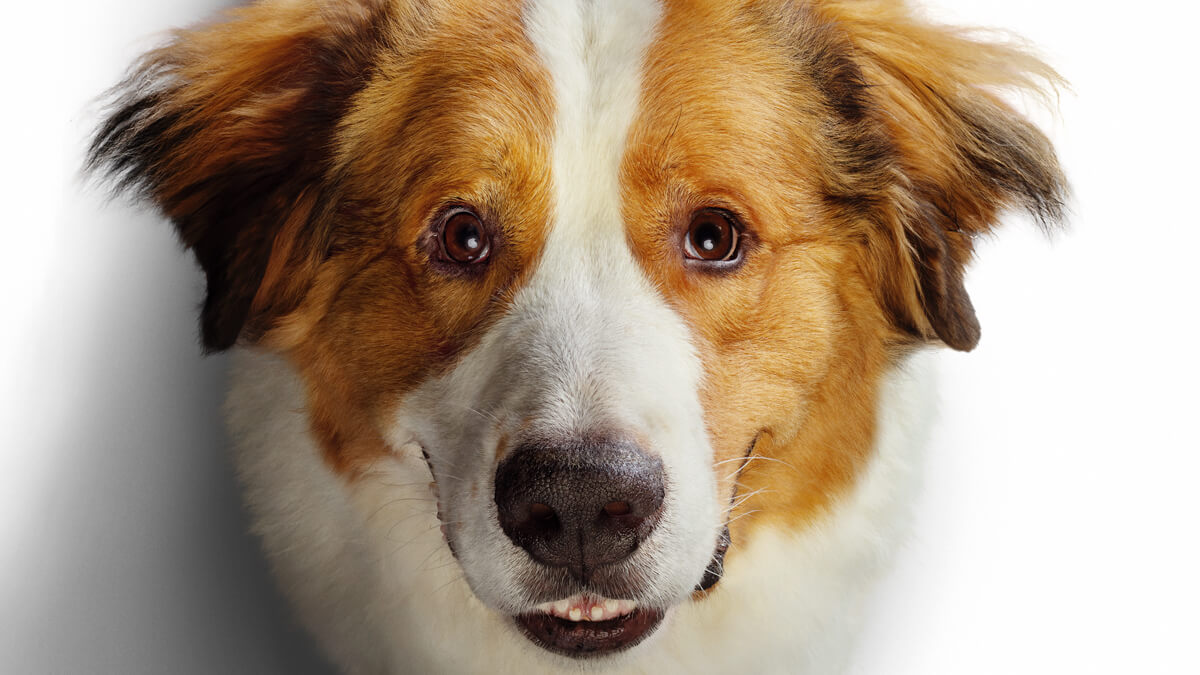 A Review of the Movie A Dog's Journey – Heart-Warming Reminder of Why We Love Dogs
First came A Dog's Purpose which was such a big hit, they made a sequel called A Dog's Journey. The sequel is directed by Gail Mancuso and the charming and eventful story is written by W.Bruce Cameron, Cathryn Michon, Maya Forbes, and Wally Wolodarsky.
The film follows up on the same characters from the first film, Ethan (Dennis Quaid) a retired athlete and his wife Hannah (Marg Helgenberger) who live on a farm in Michigan with a lively and loyal dog named Bailey (played by Josh Gad) who's best friend's with Ethan. The timeline has been extended from the last film and we find out that Ethan and Hannah had a son called Henry who had a partner called Gloria. Bailey ends up with a new friend when Henry & Gloria have a baby and name her CJ. Unfortunately, during CJ's early years her father gets into a tragic car accident which ends his life. Subsequent to his death he leaves behind money for CJ. Gloria and CJ move in with Ethan & Hannah on the farm but Gloria unwilling to take responsibility as a parent doesn't feel welcome anymore and takes their only granddaughter away from them.
Meanwhile Bailey is not so young anymore and knows his time is coming up and, on that day, a heart broken Ethan asks him no matter what the circumstance is, to take care of CJ and protect her. And so, the film follows Bailey doing exactly that, the former film was to showcase Bailey's purpose, but this sequel definitely took us on a journey spanning a lifetime. We venture through CJ's childhood where although moving away from the farm to the city, Gloria's antics progressed negatively with an addiction to alcohol and staying out late leaving an 11-year-old CJ to fend for herself while her mother went out on multiple dates. Thankfully she has her best friend Trent, who lives a few houses down and when they both adopt dogs together, destiny reunites CJ with Bailey who has now been reincarnated into a female puppy called Molly. Trent adopts Molly's brother and names him Rocky. CJ & Trent decide to train the puppies together which is the beginning of an inseparable bond between them and their dogs.
CJ goes through her teenage years and adult years set on becoming a musician, although never having played in front of people, it's still one of her biggest goals. Despite the many hurdles she faces such as meeting a not-so-great guy who brings trouble into her life, he pushes the ones who's closest to her like Trent out of it leaving her alone with Molly and Molly without her brother Rocky. Her grandparents try to get in touch, but Gloria forbids it which means CJ is even more alone. As she struggles with her strained relationship with her mother the tipping point is when she finds out Gloria has spent all of the money that was for her which was the only connection she had to her father. She attempts to up and leave the town with Molly but ends up in a car accident which ends her beloved dog's life. Which brings us onto fate reincarnating the original Bailey twice more until he knows she's safe and sound, this journey is long, complicated and profusely endearing.
The movie is definitely packed with a lot of eventful stories that tell of; perseverance, conquering your fears and the love shared between the people closest to you. For me the film was overwhelmingly jam-packed with a lot of information to take in and moved very quickly without giving you a chance to emotionally get attached but the younger audience in the screening seemed to enjoy it, maybe for them it was somewhat thrilling. I will say there were many humorous moments from a dog's perspective that filled the film enough to carry us to the end which I liked. I would recommend watching A Dog's Purpose prior to this film for a full understanding but this film as a stand-alone movie is great for children, not so much for adults. Overall, it's a fun and beautiful story about friendship upstaging time.
Director:Gail Mancuso
Written by:W.Bruce Cameron, Cathryn Michon, Maya Forbes, and Wally Wolodarsky
Starring:Dennis Quaid and Abby Ryder Fortson,
Running Time: 1 hours and 48 minutes
Release Date:US May 17, 2019 | UK May 3rd, 2019
Review by Ren Canga a Dublin based Cinematographer
Tags In