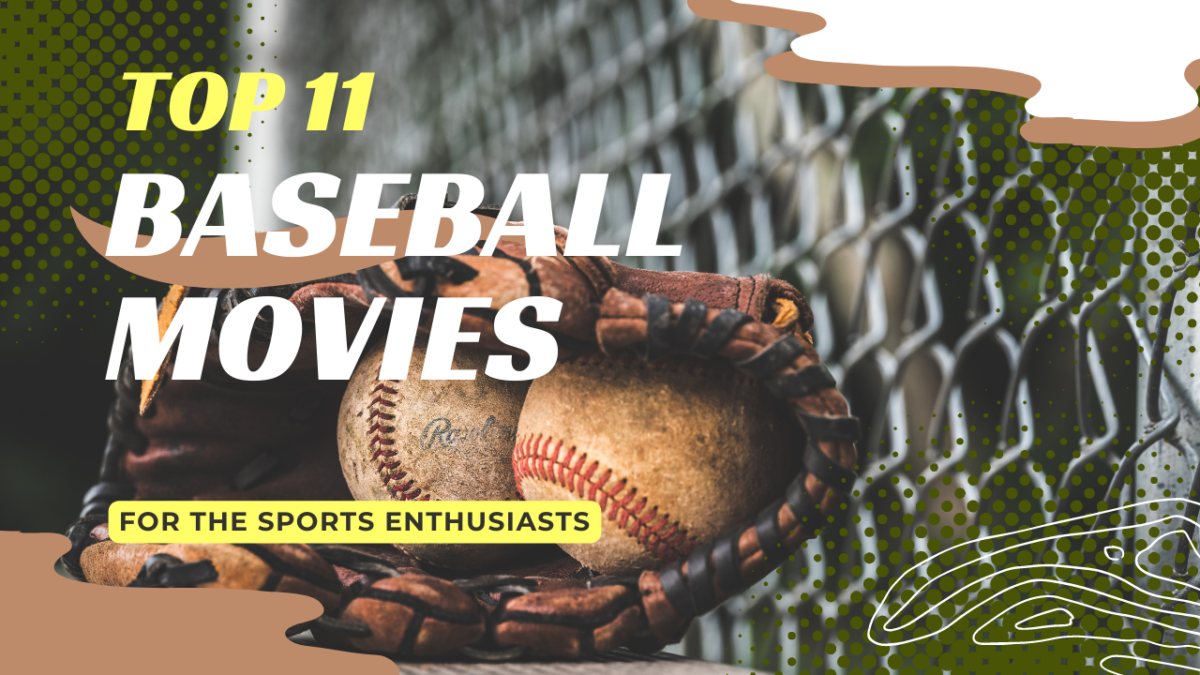 Best Baseball Movies for The Sports Enthusiasts
The sizzling baseball season is upon us, with scorching temperatures making the sun-drenched bleachers less enticing, and those pricey 10-dollar hotdogs possibly burning a hole in your wallet. However, fear not, fellow sports enthusiasts, for if your heart beats for the game, why not consider a home run of an idea? Picture this: lounging comfortably at home, biting into a relish covered iconic Oscar Mayer's hot dog, all while delving into a lineup of cinematic gems that celebrate the spirit of baseball. Get ready to experience the grand slam of entertainment as I present to you my list of the best baseball movies ever made!
11. Field of Dreams (1989)
Field of Dreams might not exactly fit the mold of a classic underdog baseball team flick, where we witness the thrilling journey from last to first place on the scoreboard. And hey, don't even think about spotting players in action until the final inning. But here's the curveball: while it does revolve around a guy constructing a baseball field, the heart of this story beats to the rhythm of relationships – particularly between a man and his father.
While the baseball diamond might not steal the spotlight, this heartfelt tale unfolds on the canvas of a field of dreams, for a journey that's far more profound than just a game. Prepare to venture into a realm where baseball isn't just about the game, but about the echoes of the past.
10. The Sandlot (1993)
Ah, remember those days when our childhood fantasies were as wild as a grand slam? Hanging out with friends, playing baseball, and going on adventures. Scotty Smalls just moved into the neighborhood, and thanks to a new friend he get invited to play in a game of ball in a sandlot next to a ball-eating dog called the Beast. While competing against a rival team, they learn that teamwork and friendship concours all.
9. Moneyball (2011)
Brad Pitt and Jonah Hill star in this Oscar nominated film based on the real-life story of Oakland A's general manager Billy Beane, who used statistics to build a successful baseball team with a minimum budget. Most managers look for the big hitters and flashy players, but not Billy. He focused on the stats that win the game.
Pitt and Hill join forces seamlessly, crafting genuine and emotionally captivating portrayals within a narrative centered around on-base percentages and RBIs.
8. The Babe (1992)
There is no baseball player more well known than Babe Ruth. Even though his home run record has since been broken, he is still considered one of the greatest players of all time. In order to portray this larger-than-life character, they needed a big man to step into his shoes, and there is no better than John Goodman to take on the role of the "Home Run King".
Condensing an individual's entire life into a mere two-hour window might be a challenge, yet director Arthur Hiller and writer John Fusco masterfully capture the journey of George Herman "Babe" Ruth. From his early days in a juvenile reformatory to his remarkable 22-season stint in the major leagues. They don't necessarily always portray Ruth in the most positive light in this film, focusing more on his flaws for dramatic purpose. However, you can't argue about the history of this amazing player and the quality of Goodman's performance.
7. The Natural (1984)
This often overlooked film starring Robert Redford as a middle-aged man with a bat carved from a lightning-struck tree. Redford as Roy Hobbs comes out of nowhere to lead a team to the top of the league. With a series of overly dramatic slow shots, director Barry Levinson creates an emotional drama with an all-star cast. Is it completely grounded in reality? Well, maybe not, but hang on to your popcorn because it's definitely worth a watch.
6. The Bad News Bears (1976)
Not the remake but the original 1976 version featuring the legendary Walter Matthau. Matthau, a former coach in the minors, in need of a few bucks, agrees to coach the worst team in the little league – The Bad News Bears. Thanks to the help from a young Tatum O'Neal, he manages to grow a little heart in that sour old frame of his.



5. 42 (2013)
Before stepping into the Panther suit, Chadwick Boseman put on a baseball uniform to play Jackie Robinson, the first black man to play in the major leagues. Back when the Dodgers were in Brookland and baseball was white, Jackie Robinson had to deal with the vitriol of fans booing and the hatred on his own team. But as he begins belting those homers and swiping those bases, a shift occurs in the minds of some of those with prejudiced views.
Boseman's portrayal demonstrated his undeniable acting prowess, showcasing his ability to lead a drama without the need for CGI. Accompanying him is a wonderfully understated performance by Harrison Ford, proving that he still has the acting chops it as Branch Rickey, the general manager who signs Robinson to the team.
4. Major League (1989)
The Cleveland Indians find themselves under the helm of a fresh owner with a hidden agenda – she wants to move the team out of Cleavland. In order to accomplish this goal, she makes financial cuts while also hiring the worst players on the field. Yet somehow the team pushes through thanks to past his prime catcher, Tom Berenger, as Jake Taylor, and Charlie Sheen before he started in on the tiger blood as Ricky "wild thing" Vaughn. The rest of the team is filled out with a bunch of mismatched eccentrics who would never succeed in real life. Yet in the movies they make for a fun movie that spawned numerous sequels.
3. A League of Their Own (1992)
A League of Their Own follows two sisters who make history by becoming part of the inaugural female professional baseball league. Amid the backdrop of World War II, these spirited siblings find themselves caught in a whirlwind of challenges and triumphs as they navigate the uncharted territory of women's baseball.
Against a backdrop of societal expectations and gender norms, the women of the Rockford Peaches strive not only to master the sport but also to shatter glass ceilings. A League of Their Own is more than just a sports film – it's a celebration of the pioneering spirit that propels individuals to challenge norms and redefine the playing field, both on and off the diamond.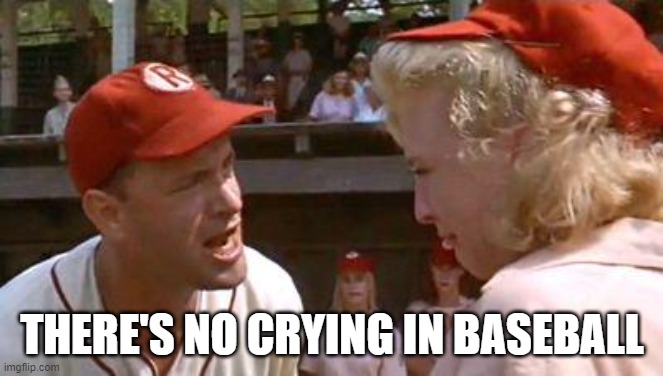 2 Eight Men Out (1988)
Travel back in time to the year 1919, a pivotal chapter that left an unforgettable mark on the world of baseball, as players from the Boston White Sox accepted bribe money to throw the World Series that year. The scandal rocked the baseball world forever to be known as the Black Sox scandal.
Charlie Sheen makes another outing in a baseball classic as Hap Felsch. Joining him are John Cusack as Buck Weaver and D. B. Sweeney as the infamous 'Shoeless' Joe Jackson. If you love baseball and history, you can't get better than the stellar performances in Eight Men Out.
Bull Durham (1988)
This is my list, so I'm picking my favorite for the number one position, and that is Bull Durham. This 1988 classic stars Kevin Costner as Crash Davis. A minor league player hired to mentor dimwitted Nuke' LaLoosh, played by Tim Robbins. While most everyone is focused on the amazing pitching arm of Nuke, they neglect to notice that Crash is on his way to hit a record for most home runs in a season. Everyone, that is, except for the gorgeous Susan Sarandon as Annie Savoy.
Writer and director Ron Shelton drew upon his personal stint in the minor leagues to craft this story. It's that authenticity, peppered with a hearty dose of humor and drama, that elevates this masterpiece to claim the top spot among baseball films. The cast's outstanding performances deliver a grand slam of emotions, cementing its status as the ultimate baseball flick. The success of this gem actually inspired other studios to take a swing at creating some of the gems you'll find on this very list.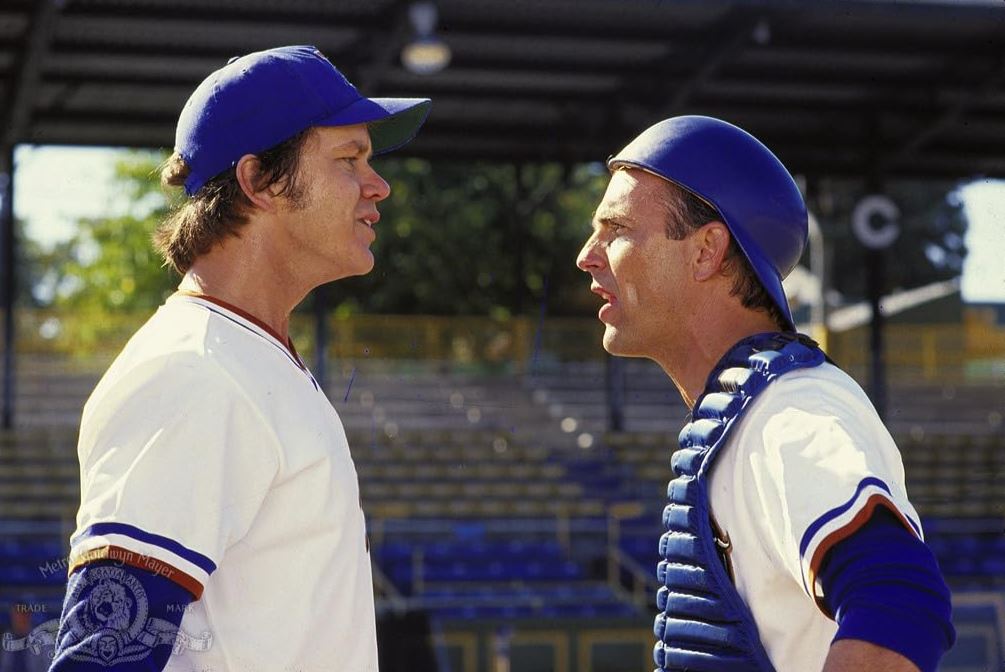 Tags In