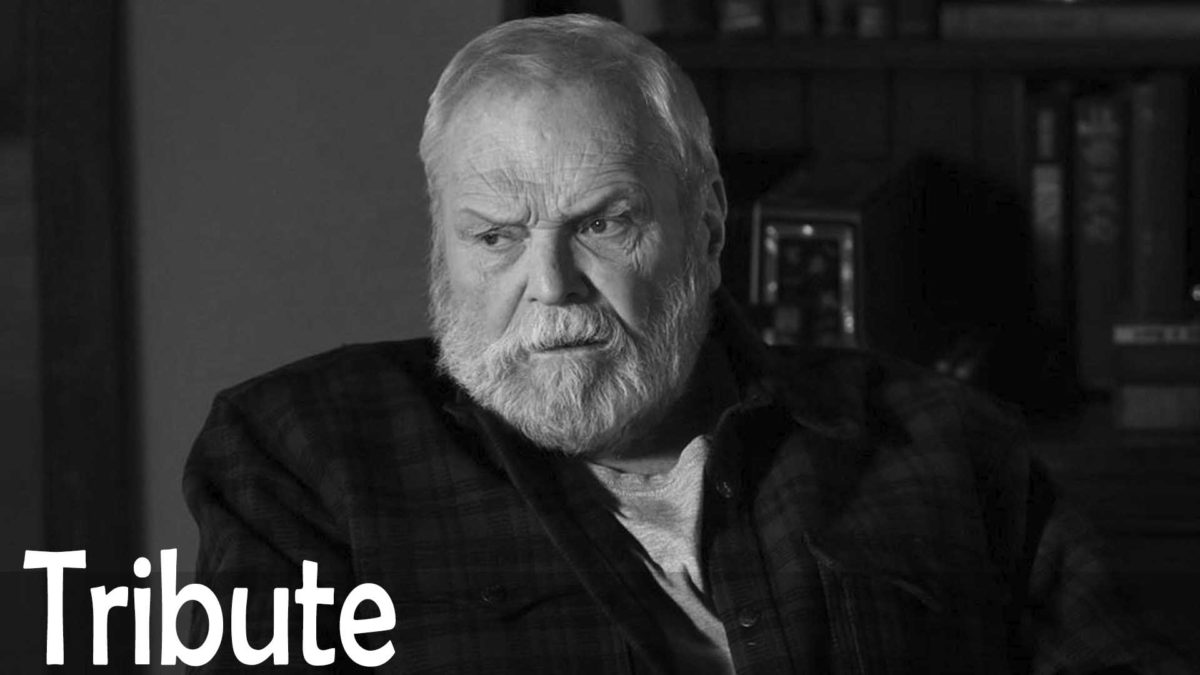 Brian Dennehy Tribute
When it comes to Brian Dennehy, for me the first thing that comes to mind is his character in "First Blood" (1982). Where he plays a small-town police chief opposite Sylvester Stallone's John Rambo. If you look at any of the other "bad guys" from the Rambo movies they are relatively one-dimensional and unrememberable. But Dennehy's portrayal is a bit closer to the line of not being that bad of a guy. Watch the movie again and see what I mean. Yes, he busts Rambo in the first place for simply walking through town, but he also tells his deputies to not abuse the guy. He follows an extreme version of the law. When he first chases Rambo in the forest he tells his men that he wants Rambo alive and not to shoot, it is the deputies that draw "First Blood" then after that, we see him move to the extreme. That is what we call a great performance.
Born July 9, 1938, as one of three children to Hannah and Edward Dennehy. A big well-built guy, he did well in sports during his youth and attended Columbia University on a football scholarship. However, he took a break from his studies to join The United States Marine Corps, where he served from 1958 to 1963. After leaving the Marines, he returned to school and earned a Bachelor's Degree. After college, he famously worked as a stockbroker for a short time along with Martha Stewart. Seeing that it wasn't for him, he left the brokerage firm to pursue a career as an actor, beginning in community theatre and working his way from there.
Brian Dennehy is an actors actor in the sense that he has done it all. He has performed on stage, TV, and film. Beginning in 1977 where he appeared in numerous television shows such as Kojak and M*A*S*H. His first big-screen appearance was that same year in small supporting roles in "Mr. Goodbar" and "Semi-Tough." Yet it was his performance as the police chief in "First Blood" that set his career into high gear. Leading to roles in films such as F/X (1986) Cocoon (1985) and again playing a not-so-nice sheriff in the western Silverado (1985). He played opposite Harrison Ford in "Presumed Innocent" (1990) and had a small yet memorable role as Chris Farley's father in the comedy classic "Tommy Boy" (1995).
Unlike many actors who move to the big screen, Dennehy didn't limit himself. He continued to jump back and forth between the large and small screen with performances in HBO's "Teamster Boss: The Jackie Presser Story" (1992) and "To Catch a Killer" (1992) where he played the serial killer John Wayne Gacy.
Dennehy was nominated for numerous awards over his long career, which includes six Emmy nominations. And he won the SAG and Golden Globe award for his performance as Willy Loman in "Death of a Salesman" (2000), a reprisal of the character that he played on stage, winning his first Tony Award. Later he won a second Tony for his performance in "Long Day's Journey into Night"
Brian Dennehy continued to work until the very end with his most recent television performance as Dominic Wilkinson in "The Blacklist" (2016-2019).
He is survived by his wife and five children.
Brian Dennehy July 9, 1938 – April 15, 2020