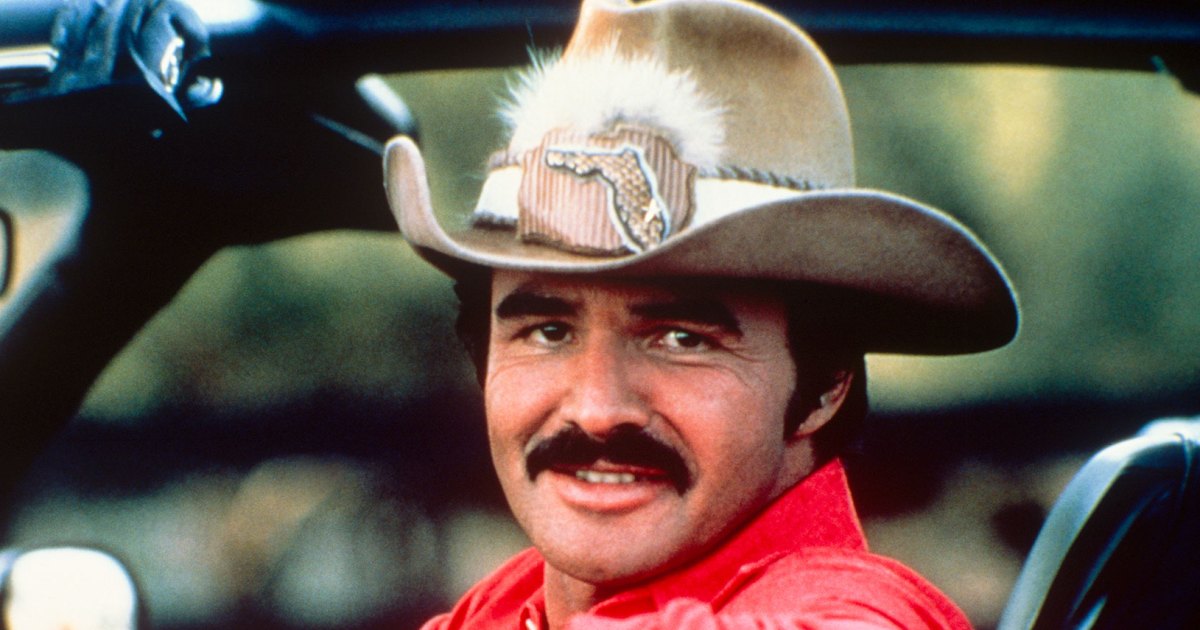 Burt Reynolds Top 10 Movie Performances
Born February 11th, 1936, Burton Leon Reynolds Jr. lived a long and amazing life. Starting his acting career in 1958 and working up until the very end dying at the age of 82 the legendary Burt Reynolds acted, directed, produced, and was such a 70s sex symbol he famously posed nude as the first male to have a centerfold in the 1972 issue of Cosmopolitan.
I now have the daunting task of going through his vast catalog of films to narrow that down with our selection of top 10 films featuring Burt Reynolds. For this list, we are focusing on his film career. Leaving out some of his brilliant performances on television.
10 – The Best Little Whorehouse in Texas
Alongside Dolly Parton, Burt Reynolds plays Sheriff Ed Earl Dodd in this musical. Yes, that's right, I said musical and we get to hear his singing voice in this comedy. It makes the list not because it is such a great film or because he is such a great singer, but because this movie makes me smile.
9 – Striptease
True, he wasn't the lead in this film, however in Striptease Reynolds portrays sleazeball Congressman David Dilbeck who has the hots for a stripper played by Demi Moore. The film itself overall isn't much worth seeing, however his performance in this film gets it into the top 10. Nothing says stud like a man wearing cowboy boots and covered from head to toe in oil.
8 – Stroker Ace
Not a highly rated film, but since this is my list, I'm putting it on here. This hilarious film has bar fights, race cars, and Reynolds dressed in a chicken costume. Oh, and the sexy Loni Anderson as Pembrook Feeney.
7 – Hooper
Reynolds worked as a stuntman at one point in his career, he now gets to play one in the movies as Sonny Hooper a man trying to prove that he still has what it takes. Also, with plenty of bar fights and laughs.
6 – All Dogs Go to Heaven
As the voice of Charlie B. Barkin, he brought tears to our eyes when, in this case, this dog ends up going to heaven. A cartoon classic that stands the test of time and can be enjoyed by people of all ages.
5- Deliverance
His breakout performance was in 1972 with Deliverance. Reynolds plays Lewis, alongside on Jon Voight, Ned Beatty, and Ronny Cox, a group of friends who go on a canoe trip down a river before it's dammed and turned into a lake.
Reynolds has his guns on display throughout this film that turns deadly. After seeing this film the term "squeal like a pig" will never be forgotten, or the sound of dueling banjos.
4 – The Cannonball Run
Burt Reynolds leads this star-studded film along with his friend and often screen partner Dom DeLuise. Reynolds as J. J. McClure races across the country in the famed Cannonball Run race. The movie was followed up by a 1984 sequel where Reynolds attempts the run again.
3 – The Last Movie Star
Made in 2017, his performance in The Last Move Star is a poignant film to watch of an aging star coming to terms with the end of his career. The movie is basically a fan film made by writer and director Adam Rifkin, and we are glad he is a fan.
2 – Boogie Nights
Playing a porn director, his character Jack Horner has standards like shooting on film instead of tape and treating his stars well. Burt wasn't too happy about this film. That was until he received his Oscar nomination for best supporting actor.
1 – Smokey and the Bandit
You must have known I would pick this as the number one Burt Reynolds film when this video started. His most famous role Reynolds races an iconic Pontiac Trans Am that is as much of a star in the film as the cast. He is accompanied on this trip by the lovely Sally Field who has left her fiancé at the altar and is now being chased by Sheriff Buford T. Justice played by the great Jackie Gleason. Directed by Hal Needham who also directed other movies on this list such as The Cannonball Run and Stroker Ace, we see Reynolds returning to this role not just in the movies but in life as well, as he was occasionally spotted rolling around town in his own Trans Am.
Tags In