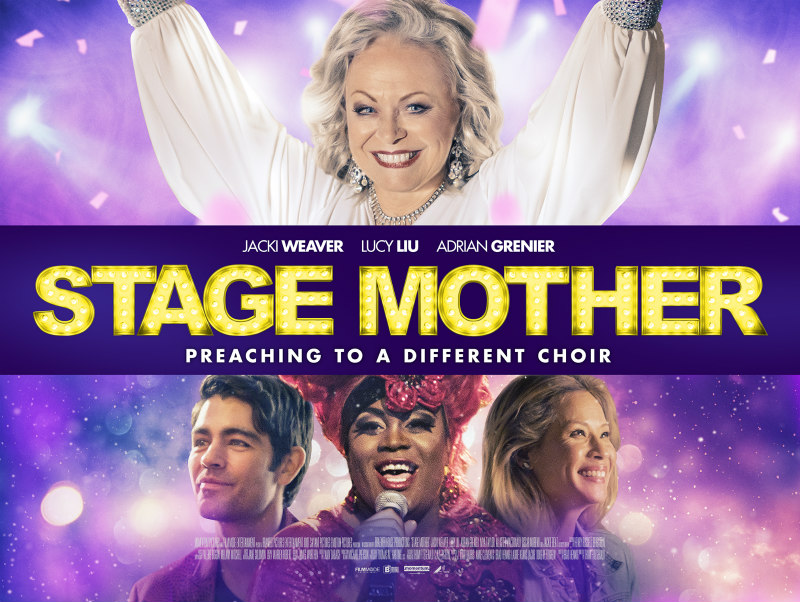 Stage Mother Movie Review
A perfect film to break lockdown
This was my first film review post lockdown and the first time in a cinema in months. The last film I went to see was a sold-out screening of Parasite in early February. It was packed to the rafters as everyone munched on their popcorn and slurped on their extra-large cokes. Little did we know how times would change.
I jumped at the chance to review Stage Mother. It was strange approaching the cinema disinfecting my hands at the entrance and wearing my trendy pink mask throughout. So many cinema releases like the latest James Bond, Christopher Nolan's Tenet and A Quiet Place 2 have been postponed whilst others have gone online. Stage Mother's producers have decided to stick to the traditional cinema release with this rather than releasing it on another platform.
Maybelline, played by Jacki Weaver, inherits a gay bar after her estranged son Rickey dies from a drug overdose. She's a Texas choir master married to a conservative husband who wants nothing to do with his son. In spite of her husband's protestations she travels to San Francisco to attend her son's funeral and while there meets an eclectic array of her sons' friends. Feeling uncomfortable and out of place she gets up to leave when she bumps into Sienna, played by Lucy Liu, who introduces herself as one of her son's best friends. While finalising Rickey's affairs she moves in with Sienna to help look after her baby, also called Rickey. She meets her son's partner who takes an instant dislike to Maybelline, calling her the 'evil mother' and blaming her treatment of Rickey for his drug use and death. Rickey didn't make a will, so Maybelline unexpectantly inherits his gay bar. She visits the struggling bar, quickly warming to all her son's drag queen friends. She tries to turn the fortunes of the bar around by using her choir master skills to encourage them to sing using their natural voices rather than lip syncing.
Stage Mother follows a predicable arc, but what makes this film so delightful are the songs, the costumes and the charismatic characters. They all sparkle off the screen. Jacki Weaver brings a lovely warmth to her character. I haven't seen Lucy Liu in a film in years, but I really enjoyed her spikey, no nonsense portrayal of Sienna. Adrian Grenier, of Entourage fame, and Maybelline's husband are a bit one dimensional, but it didn't seem to matter because the other characters are so strong, especially the trio of drag artists.
I was swept up in the story and I even found myself getting a bit teary at one stage.
Stage Mother is the perfect film to break lockdown – it's not too heavy, it has a bit of drama, a bit of comedy, lots of colourful costumes and some great music too. Oh, if anyone wants to know what the catchy song is in the trailer and sung at the start of the film it's called Dukes by Newfoundland natives Repartee. It took me a while to find the song after I watched the film, but I've been humming to it ever since, and I'm sure you will be too.
Director: Thom Fitzgerald
Written by: Brad Hennig
Starring: Jacki Weaver, Lucy Liu, Adrian Grenier, Mya Taylor, Allister MacDonald, Oscar Moreno, Jackie Beat
Rated: R
Running Time: 93 minutes
Released: US 4th of January, 2020 | UK and Ireland 24th of July 2020
Review by Claire Millane, a Dublin based actor writer and one of the presenters of No-Budget.
Tags In