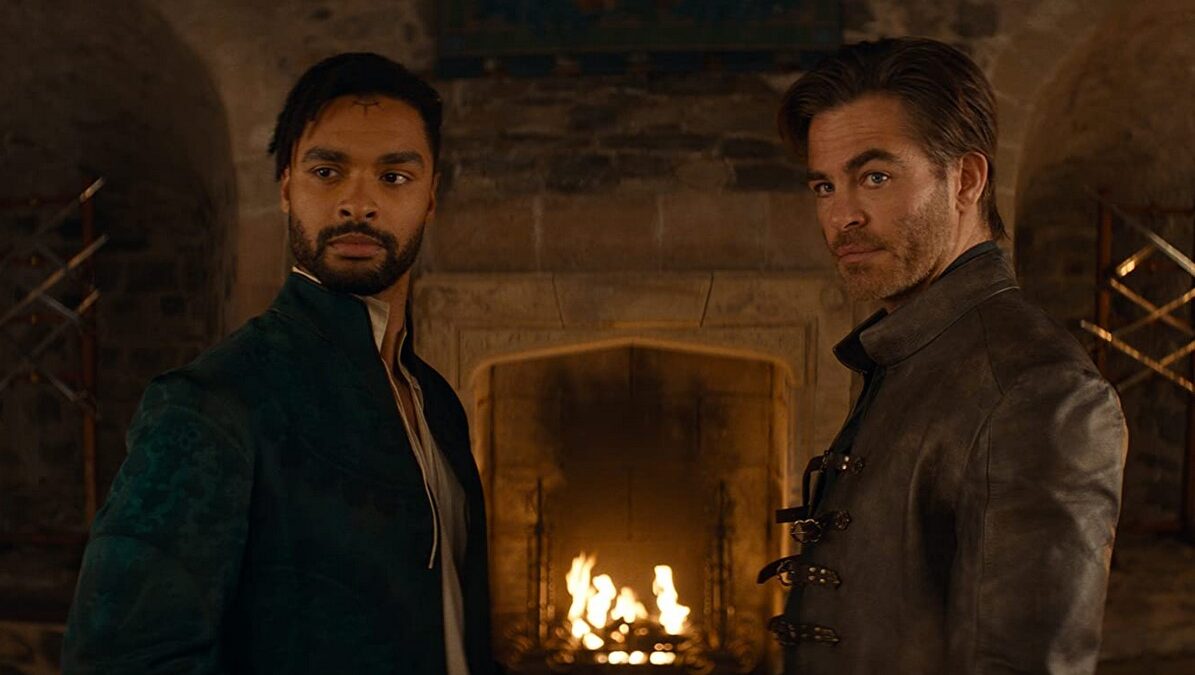 Dungeons & Dragons: Honor Among Thieves
If you haven't heard, the latest exciting news in the roleplaying community is the new movie Dungeons & Dragons: Honor Among Thieves. With a cast of incredibly charismatic and hilarious actors, the world of the classic roleplaying game comes to life in a funny and exciting action/adventure film.
The film centres around a small party of characters who come together to perform a heist which will thwart the plans of a treacherous, arivicious Lord Forge (Hugh Grant) and his magically powerful partner, the wizard Sofina (Daisy Head). The main party includes their leader Edgin (Chris Pine), a bard and schemer, Holga (Michelle Rodriguez), a powerful warrior, Simon (Justice Smith), an amatuer sorcerer, Doric (Sophia Lillis), a shapeshifter and finally Xenk (Regé-Jean Page) a swordsman.
The characters go on a long adventurous journey, showing off beautiful and diverse landscapes, fleshing out the geography of this fantasy world which keeps the film feeling fresh as it goes on. Many magical creatures are brought to life with an excellent mix of both practical effects and CGI, along with as many fun magical spells, items and races as one can ask for.
Dungeons & Dragons: Honor Among Thieves is a lot of fun with great performances, (especially from the actors) action and comedy throughout. There's plenty in here for everyone, fans of the game and strangers to it alike, I recommend watching it before it leaves the big screen!
Directed by: John Francis Daley and Jonathan Goldstein
Written by:John Francis Daley, Jonathan Goldstein, and Michael Gilio
Starring: Chris Pine, Michelle Rodriguez, Regé-Jean Page, and Hugh Grant
Run Time: 2hrs and 14min
Rated: PG-13
Released: March 2023
Review by Ren Canga a Dublin, Ireland based Cinematographer
Watch The Trailer Here