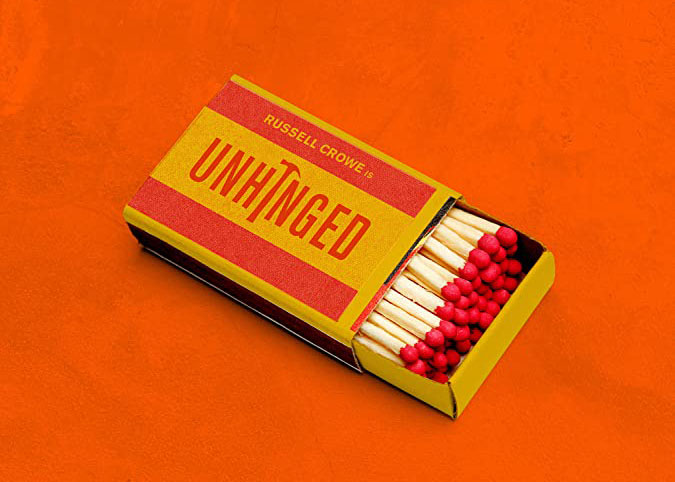 Unhinged (2020) Review
Unhinged is a frightening take on road rage gone terribly wrong. First and foremost I would not allow children to watch this because of the graphic content that is shown in regards to the incidents that happen throughout the film. The director Derrick Borte definitely did not leave any room for the imagination to play around when it came to someone getting seriously harmed. The choice is ultimately yours!
The film follows a young mother, Rachel (Caren Pistorius) who is not having the greatest morning on top of being late to several duties and now stuck in traffic she encounters Tom (Russell Crowe) a purposeless and bitter man who has undergone some troubles recently. Their encounter is hostile and brief but it's enough to anger Tom into making sure her day not only goes from bad but to worse.
I have to say that the performances are great but Russell's acting stands out the most because he is very menacing throughout. There are a range of incredible shots and angles tied into the mix that not only bring the production value higher but also make the film visually pleasing. The soundtrack was great, impactful and eerie when needed but could have helped the film immensely if there was slightly less of it in the film. There were times when the sound effects were creating the tone of the scene and already upholding a certain loudness but with a heavy, intense soundtrack on top it felt overwhelming to the ears. Although it was wonderfully produced, oftentimes the soundtrack didn't suit certain moments and scenes.
This film is unique partially because I've never seen a perspective of this kind. I know road rage exists but you hardly think it can get out of hand to this extreme. I commend it for its ability to make you think about how your words have consequences but at the same time I scored it down because I personally think the film overdid it with the cruelty and deaths of innocent people with hardly any background to them. We're introduced to them and next minute they're gone which leaves no room for you to actually connect with a character, even Tom, there's no gateway to feel any sort of empathy towards him because his background is so vague. I felt that there could have been more to the story, more depth and even though the suspense was satisfactory, there could have been a greater sense of it added.
Again, I would not recommend this film to children but if you're looking for a thriller, action, gore and you're not the type of person to fuss over the details unlike myself then I'd say go for it!
Director: Derrick Borte
Written by:Carl Ellsworth
Starring:  Caren Pistorius and Russell Crowe
Rated: R
Running Time: 1 hour and 30 minutes
Release Date: US August 21st, 2020 | UK & Ireland July, 31st, 2020
Review by Ren Canga a Dublin based Cinematographer
Tags In