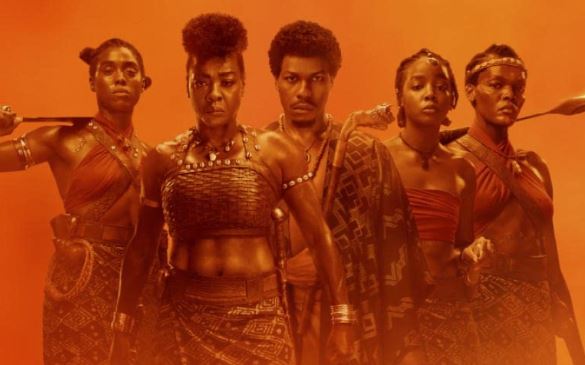 The Woman King Review
I believe that after seeing this movie it is hard to say that it isn't one of the best films to have come out so far this year. The cinematography, action, and poignant scenes definitely push the movie to the top ranks (of my list anyways!) and while it's based around a true story with incredible actors executing the performances, there's no wonder there are whispers of awards going towards the movie.
The story is set in West Africa focusing on the all-female tribe called the Agojie who protect their kingdom Dahomey from danger. Led by their striking general Nanisca (Viola Davis) they learn the true meaning of what it is to be a warrior during the 1800s. The film features some other well-known actors such as John Boyega (Star Wars), Thuso Mbedu (The Underground Railroad), Hero Fiennes Tiffin (After, After We Fell) and more.

The plot is incredibly thick with a lot of depth but for the purpose of no spoilers, the surface of the film is that the danger that Dahomey is facing is slavery and damage to their beloved home and people. As news spreads that neighbouring tribes are conquering nearby towns to sell off their own people into enslavement, the Agojie go into training to fight against the coming evil. Because of this we are introduced to another important character, Nawi, a strong-willed girl who is thrown into the hands of the King by her father for not wanting to get married to abusers. Subsequently she is recruited to train for a spot as an Agojie and it is through her we live out a prehistoric journey on self-discovery, bravery, a chosen family and love for one's home.
The only issue that I spotted was within the dialogue, the accents specifically but I also completely understood that they might have been changed in order for the audience who are non-African to fully understand what's going on but in reality the way people spoke would have been different. I guess sometimes you have to make sacrifices for a brilliant story like this to get out there and I'm completely on board with it so, if you're a fellow African and you spot it too, let's not be quick to criticise, in fact yes, you might cringe a little or actually find the differences comedic.
I would recommend heading out to the cinema to watch The Woman King as the experience is worth it but keep in mind for a PG-13 movie, the violence warrants a brief think-through if your kids are sensitive to extreme violent scenes. Other than that it is a thrilling movie packed with many elements that makes a great film and it is for everyone too which is admirable. Whether you're a rom-com fan, action, drama or a lover of history or just general fans of the actors involved, head down to the cinema and support while it's in cinemas today!
Director: Gina Prince-Bythewood
Written by: Dana Stevens
Starring Viola Davis
Run Time: 2hr and 15min
Rated: PG-13
Budget: $50,000,000 est.
Released: September, 16th 2022 (US) | October 7th, 2022 (UK & Ireland)
Review by Ren Canga a Dublin based Cinematographer
Watch The Trailer Here
Tags In