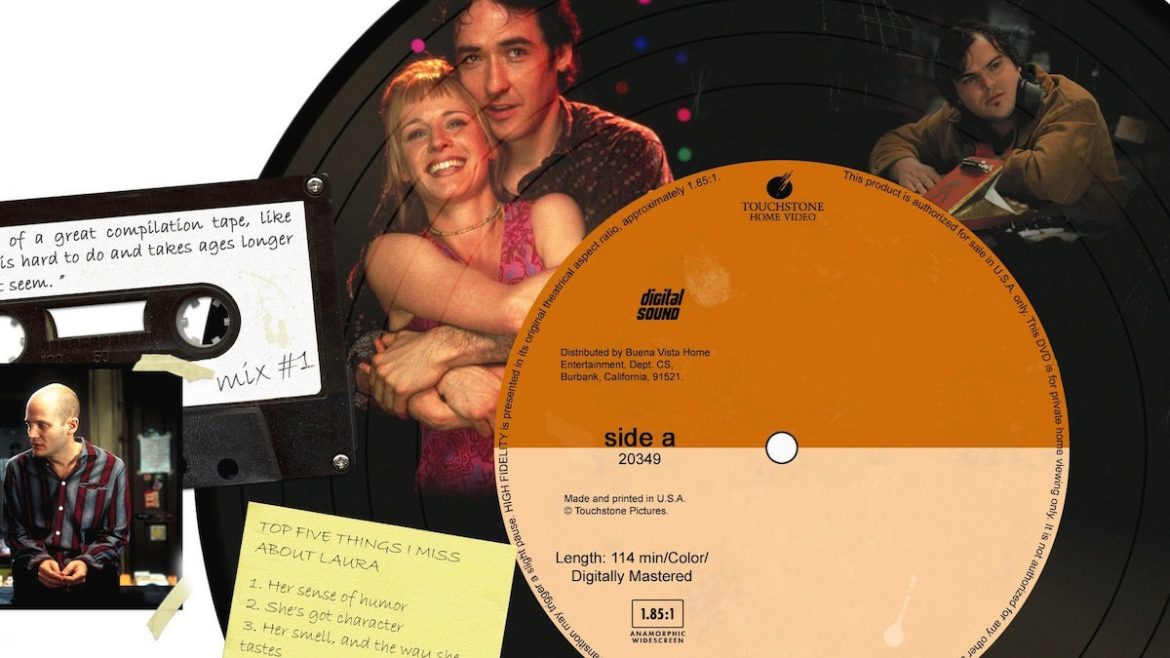 Top 10 John Cusack Movies
"High Fidelity" turns 20 this year. I know, it doesn't seem that long ago for the breakup made to music-themed film to have been released, but it was. In honor of that milestone, we are looking at the top 10 John Cusack films… so far. A challenging task with 88 acting credits to his name.
10 – The Sure Thing (1985)

One of Cusack's 80 romantic comedies, Director Rob Reiner brings us the story of a young man who travels across country in expectations of a sure thing. In the current era we might consider this film a little sexist, but look at it for what it is. It is a comedy of a young man looking to meet a beautiful women and finding another one along the way.
9 – Identity (2003)

The first sign of trouble is that it is raining in Nevada. From there we have a full cast of subtle performances in a film that doesn't seem to get a lot of mentions. Well, it is getting a mention now.
8 – Bullets Over Broadway (1994)

The crazy things a playwright will do to see his work performed on stage. Cusack plays David Shayne a playwright who lets himself get involved with the mob just to see his play produced.
7 – The Grifters (1990)

When con men and women get together, the question becomes who is the con and who is being conned. This cast also includes Anjelica Huston as his mother and Annette Benning as a love interest.
6 – Grosse Pointe Blank (1997)

Cusack plays an assassin who's latest assignment happens to coincide with his high school reunion. An assassin. A high school reunion. A bit of romance and some action. It has something for everyone, including Dan Aykroyd. Also, it has a pretty damn good soundtrack.
5 – One Crazy Summer (1986)

During the "Brat Pack" era we had this gem. Cusack plays Hoops McCann a not-very-good basketball player and cartoonist who takes on the big guys in a boat race. And guess who else is in it? Demi Moore. So check it out.
4 – High Fidelity (2000)
It is the inspiration for this list, so it has to be on it. But that is not the only reason it is also a damn good film. Based on the book by Nick Hornby, we have Cusack playing Rob Gordon, a record store owner reviewing his top 5 breakups. Stay tuned for an excellent rendition of "Let's Get It On" by Jack Black at the end of the film.
3 – Being John Malkovich (1999)

Brilliant and quirky. Just be sure to get off on floor 7 1/2 where a small door in the back of an office takes those who go through it, into the mind of John Malkovich.
2 – Eight Men Out (1988)

When a film can make multiple top 10 lists it is worth a top spot. If putting together a list of top baseball films, this movie would be on that list as well. This film follows the 1919 Chicago White Socks who received bribes to throw the World Series that year. Featuring an all-star cast including John Mahoney who also happens to co-star in the number one pick on this list…
1- Say Anything (1989)
Do I need to say anything about Say Anything? Anytime you see a movie, TV show, or person standing in front of a building holding a music player over there head to get the attention of a loved on inside the house, this is where that came from. Cusack plays Lloyd Dobler a young man without much ambition in life except for kick boxing. That is until he meets Diane Court played by Ione Skye.
Tags In