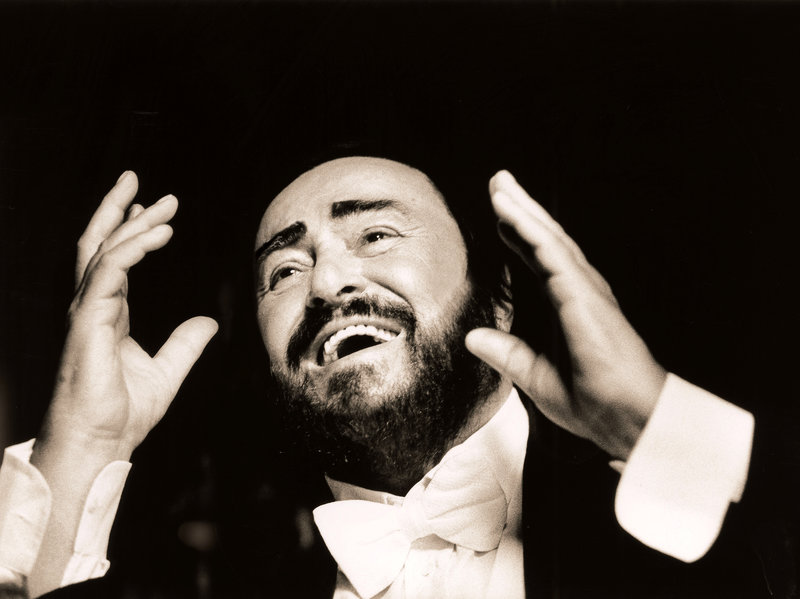 A Review of the Movie Pavarotti
In the heady days of World Cup Italia 90, a friend commented to me that he hoped "we got Brazil in the world cup final as that would be the sweetest victory of all". The nation had been enraptured with a heretofore untasted success, fueled by the possibly over-optimistic theme tune "we will shake them up, when we win the World Cup". 
I had forgotten those days until recalled by this film; one of the true winners of that World Cup was Pavarotti himself, when he performed an electrifying concert with two rival tenors in Rome during the competition. It was a performance which would blast opera into the mainstream, and make Pavarotti an enduring icon forever. 
It was hard not to be overwhelmed by Pavarotti's towering voice and figure, especially as I sat at the press screening in Odeon's enormous iSense theatre with its gigantic 4K screen and booming speakers. 
The theme of this film is: more is more. La dolce vita isn't meant to be lived in small doses, and this big man was never guilty of restraint in that regard. More women, more food, more concerts, more collaborations; Pavarotti started big and aimed bigger. 
The characters that surrounded him are as fascinating as the man himself; the UK rock promoter who found himself taking the opera singer under his wing; Princess Diana who became a confidante and steered Pavarotti inexorably towards philanthropism. And when he decided to give back, he did so with an equally big heart. 
From an Irish perspective, Bono's collaboration with the man is a special moment in the film, when they play "Miss Sarajevo" in Modena Italy in front of a large audience including Diana. 
This is a decent biopic which can be enjoyed by all, regardless of the viewer's interest in opera, as it tells a tale of an unlikely rockstar who sang his heart out to the masses, helped many who needed him, broke the hearts of some close to him, and had many fall in love with him.
Then and now. 
Director: Ron Howard
Written by: Cassidy Hartmann and Mark Monroe
Starring: Luciano Pavarotti
Rated:PG-13
Running Time: 1 hours and 42 minutes
Release Date: US October 16th, 2019 UK July 15th, 2019
Review by Fergus Keane.
Tags In