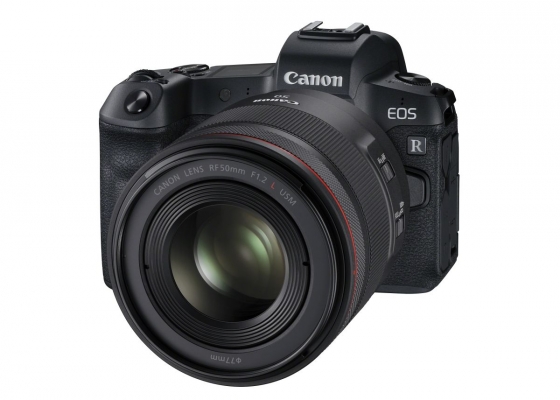 First Impressions of the Canon EOS R Mirrorless Camera
Pros: Canon shooters don't need to buy new kit for switching to full-frame mirrorless.
Cons: Most expensive compared to the competition. Does not do full frame 4K.
The Bottom Line: A late but impressive entry for Canon into the full-frame mirrorless camera market with the Canon EOS R Mirrorless.
As a long time Canon user I have been debating over upgrading to the 5D Mark IV or switching to the Sony Alpha or Pentax Lumix for my next camera. The Canon system with each upgrade doesn't seem to be offering anything new, while Sony and the others are innovating when it comes to small video and photography camera systems. Recently getting my hands on the Canon EOS R I was able to give it a try.
Layout
The menu layout is similar to other Canon menu layouts. On the left of the camera, they have a large on-off dial that is a waste of space. They also added a programmable slider above where the right thumb would be. The screen comes out and rotates, it is also touch sensitive.
Usability
The camera is easy to use overall. Especially if you are a Canon user. We had a hard time finding some of the
Video
We are videographers so as a video camera we liked it. There are a few flaws and the first being that it doe not do full frame 4K. You can do video up to 100 frames per second, but only at 1280×720, not 1920 x 1080.
Build
The camera feels nice. It is solid and even though it is smaller than a typical DSLR it feels good in the hand.
If you would like to see our full hand on test, check out the video below.