Little Monsters Film Review
A laugh out loud zombie romantic comedy with a sweet heart
When I first saw the title Little Monsters I thought I was going to see a children's film but when I looked at the trailer I was surprised to find out it's an Australian romantic comedy with zombies, kindergarten kids, a ukulele and an obsession with Taylor Swift. If there was ever a film I'd loved to have been in the room when it was pitched it's Little Monsters. It's such a bizarre concept and I came out a little bit dazed at what I had seen, but somehow it works so well. I think this is largely down to the terrific comedic acting, especially by the two leads.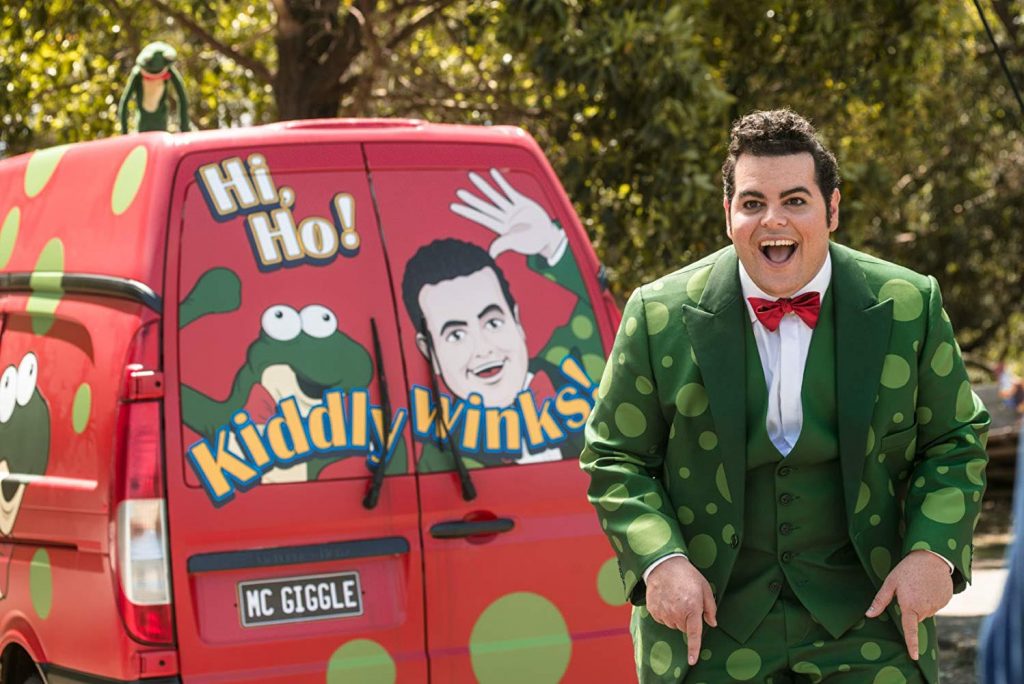 David (Alexander England) is a washed up rocker with a temper who is left homeless after a bad break up. He is taken in by his sister who lives alone with her son Felix. David accompanies Felix to school and takes a shine to his sweet natured kindergarten teacher Ms. Caroline (Lupita Nyong'o). When one of the parents becomes ill and is unable to help chaperone the kids on a day trip to the local petting zoo, David steps in and sees it as a chance to get to know Ms. Caroline better. But this will be no ordinary school trip. Zombies escape from a US Military facility next door and find their way into the zoo. When Ms. Caroline and David realise the zombie invasion isn't part of a show, their main priority is the safety of the kids and to maintain the illusion that the zombies aren't real. They barricade themselves in the gift shop as they try to hatch an escape plan. The children's favourite entertainer Teddy McGiggle (Josh Gad) also gets caught up in the zombie invasion while filming his tv show. He's revealed to be not the kid loving entertainer seen on the television but a raging alcoholic with a mean steak.
Lupita Nyong'o shines as Ms. Caroline. She's bubbly and charismatic as Felix's ukulele playing teacher. There's great energy in her performance as she tries to keep positive and to distract the kids with her rhymes and songs as the zombies are killing everyone around them. Alexander England as David has a goofiness about him which works so well with Ms Caroline's more grounded character. I spent a lot of the film trying to figure out if England is a Hemsworth brother or some relation. I had to google it afterwards and I can confirm he is not, but the resemblance is uncanny.
There are some very sweet moments when David shows Felix how much he really cares for him and how protective he is of him. There's an hilarious nod to Star Wars when David dresses Felix up as Darth Vader. I loved Josh Gad's portrayal of the obnoxious and cowardly children's entertainer Teddy McGiggle and how he becomes a sort of villain of the film. Another stand out moment is when Ms. Caroline and David bond over their shared love of Neil Diamond and David sings Sweet Caroline to try to win over her affections.
It is such a bizarre film but if you're looking for a laugh out loud zombie romantic comedy with a sweet heart that will leave you humming to Neil Diamond Little Monsters is the film for you.
Director: Abe Forsythe
Written by: Abe Forsythe
Starring: Lupita Nyong'o, Alexander England, Josh Gad
Rated: R
Running Time: 94 minutes
Released: US October 11th, 2019 | UK and Ireland November 15th,  2019
Review by Claire Millane, a Dublin based actor writer and one of the presenters of No-Budget.
Tags In