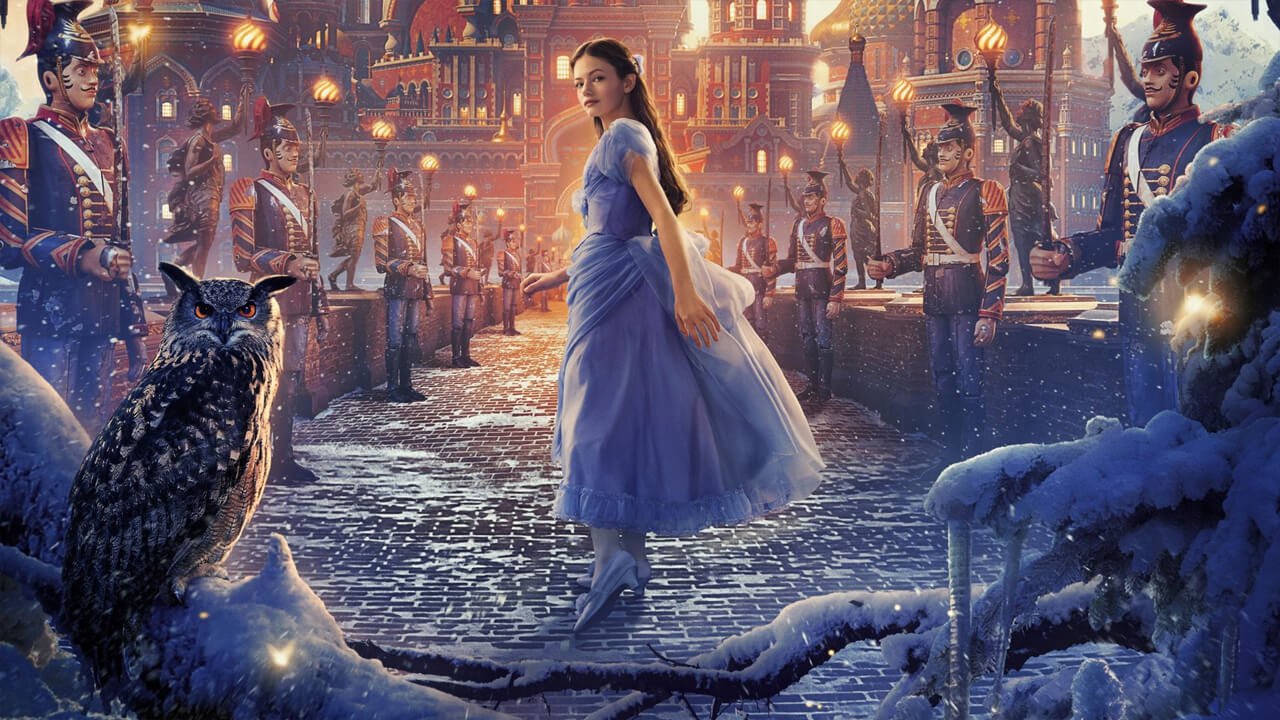 The Nutcracker and the Four Realms Review
"The Nutcracker and the Four Realms" opens with an aerial shot of London (following an owl in flight) that made me tremendously grateful not to be watching a 3D movie as even in 2D I got a little queasy. This shot sets the tone for the film – utterly gorgeous to look at, and probably hoping to set your head spinning enough so you won't notice the lack of depth in the story. The owl is ultimately after a mouse, leading us into the attic of Clara (Mackenzie Foy) and her brother trying to catch said rodent. These first few moments in the attic are some of the best of the film, establishing Clara as smart, inventive and capable, and setting high expectations that are not really met at any point later on.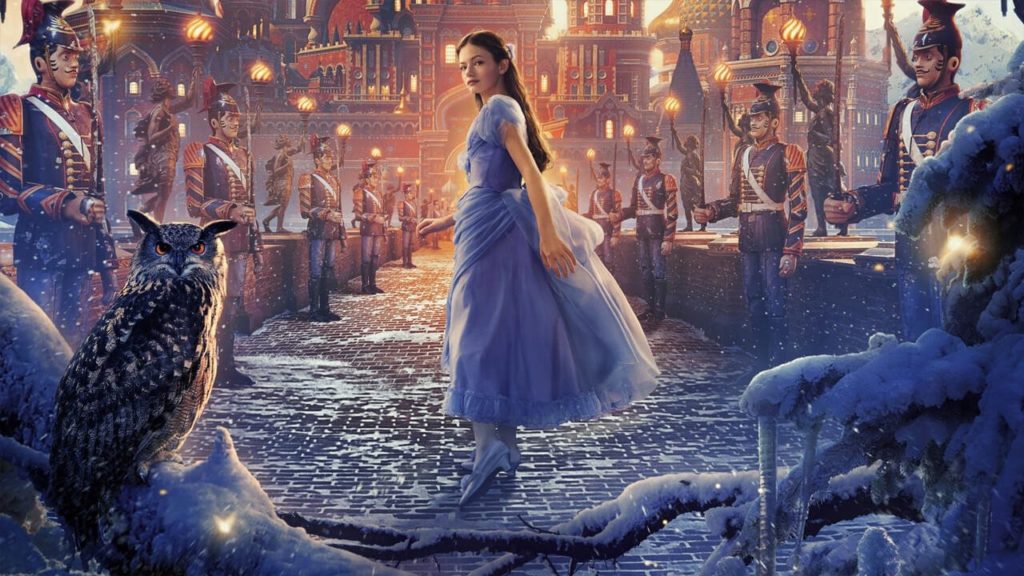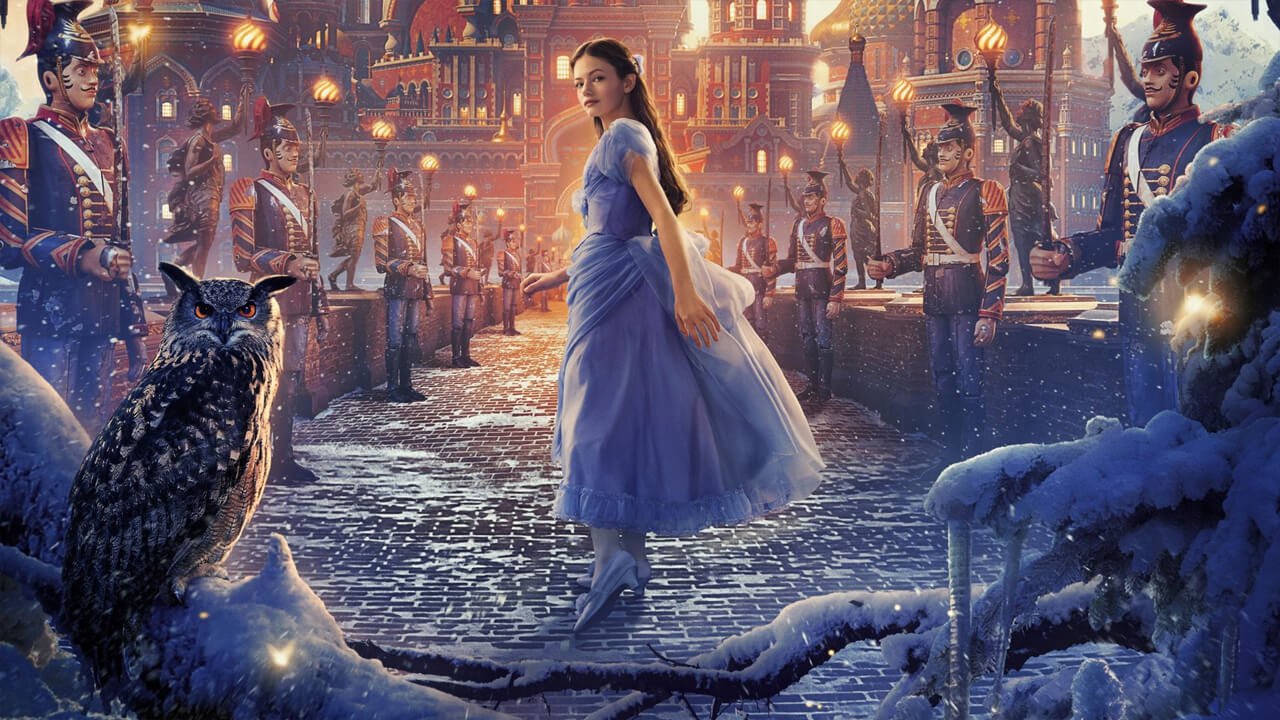 Clara and her siblings are quickly established as having recently lost their mother, and the mystery presents she has left behind (it is Christmas eve as we are, after all, talking about a Christmas movie) set the events in motion, eventually (without giving away too much of the story) leading Clara into the Four Realms, a fairytale country filled with wonders and toys come to life. Here she meets Phillip/the Nutcracker and the rulers of the three "good" realms, including the Sugar Plum Fairy and one of the highlights of the film – Keira Knightley tackles her role with manic glee and is really fun to watch. Generally the actors are doing a great job, with Mackenzie Foy and Jayden Fowora-Knight (Phillip) easily carrying the story while being supplemented by the star studded supporting cast.
So what is missing?
"The Nutcracker" falls short on actually SHOWING us much of the titular four realms. Compared to other movies or books transporting their protagonists to a fairytale world – think of Narnia or Alice's Wonderland – we barely even scratch the surface. Clara is briefly introduced to the four realms by way of a ballet – watching Misty Copeland is an absolute treat, but while the ballet promises to show how Clara's mother discovered the four realms it does not really do that, it shows that it happened but offers no further explanation – and additionally the audience gets a few shots of Mackenzie Foy riding around in different carriages and costumes. Anything we learn about the four realms and their struggle we are merely told, and as a consequence, we do not really care much about what happens. "Nutcracker" comes nowhere near Maleficent, Frozen, or other more impressive Disney outputs – at a pinch I would compare it to the live action Cinderella, which left me similarly not-quite-satisifed. It is a bit of a pity as both source materials (Hoffmann's original tale, or the ballet) could have provided so much more substance.
There is one saving grace to Disney's Christmas offering, and that is the treatment of Tchaikovsky's music. Throughout the film we find this featured and interwoven – in Clara's music box, as a background to the waltz, for the (beautiful) ballet scene, distorted to indicate danger, or even played backwards – if James Newton Howard was behind this, he deserves a big thumbs up for creativity, and for breathing new life into an art form that is perhaps not normally as approachable for an audience today. For that alone – take your kid to see this movie. And then show them a recording of the ballet.
Director: Lasse Hallström and Joe Johnston
Written by: Ashleigh Powell
Starring: Mackenzie Foy and Keira Knightley,
Rated: PG
Running Time: 1 hour and 38 minutes
Production Budget: $120,000,000 est.
Release Date: November 2018
Review by Heike Koenig
Tags In