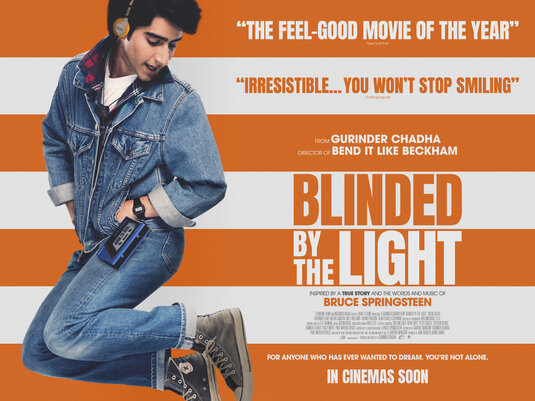 Review of Blinded by the Light – Feel Good and Sing Along
An uplifting film which will leave you humming to the tunes of Bruce Springsteen
Directed by Gurinder Chadha, most well known as the writer and director of the smash hit Bend it Like Beckham, Blinded by the Light is set in Luton in 1987 during the rule of Margaret Thatcher. Javed (Viveik Kalra) yearns to become a writer and escape the confines of his traditional Pakistani family and the expectations of his father. The family are struggling to make ends meet, which is worsened when his father loses his job at the local car factory and his mother is forced to work all hours as a dressmaker.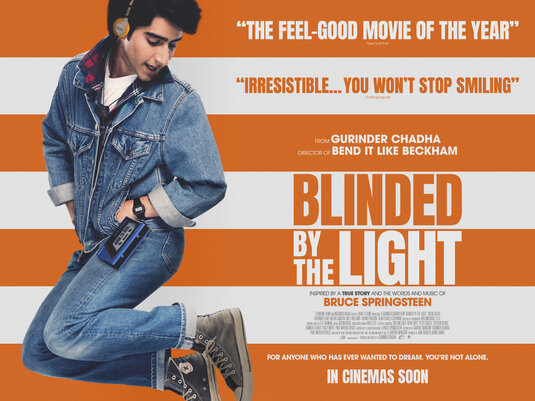 Javid begins to feel frustrated but soon finds the escape he's looking for when he begins college and meets a young Sik boy named Roops (Aaron Phagura) who introduces him to the music of Bruce Springsteen. Through Springsteen's music Javid finds a confidence and voice that he never had before. The words in Springsteen's songs encourage him to find love, to stand up for himself and to pursue his dreams.
The film is based on the book of the same name by English journalist Sarfraz Manzoor detailing his own experience of being the son of first generation Pakistani immigrants to England and his absolute love of Bruce Springsteen, having seen him 150 times in concert.
There is a large cultural element to the film, highlighting the racism that existed in 1980's Britain and the high unemployment and economic recession which ravaged the country at the time. It also depicts the generational divide between first and second generation immigrants and the frustrations felt throughout the community.
Viveik Kalra in the central role as Javid jumps off the screen, bringing Springsteen's music to life. There's a strong supporting cast including Hayley Atwell as Javid's encouraging English teacher and Rob Brydon who provides a lot of the comic relief.
The story is quite predictable but for me it didn't detract from the enjoyment of it.  The film is clearly made with a lot of heart and adoration for 'The Boss'. I'm not a massive Springsteen fan but I left the cinema with a huge admiration and appreciation for the meaning and stories he conveys through his music. I found overall Blinded by the Light to be an uplifting feel good film which will leave you humming to the tunes of Bruce Springsteen and give you a greater understanding of why he means so much to his fans.
Blinded by the Light is released in Irish cinemas nationwide on August 9th
Director: Gurinder Chadha
Written by:  Paul Mayeda Berges and Gurinder Chadha/li>
Starring:  Viveik Kalra, Kulvinder Ghir and Meera Ganatra
Rated PG-13
Running Time: 1 hour and 57 Minutes
Released: US August 14th, 2019 UK and Irleand August 9th, 2019
Review by Claire Millane, a Dublin based actor writer and one of the presenters of No-Budget.
Tags In