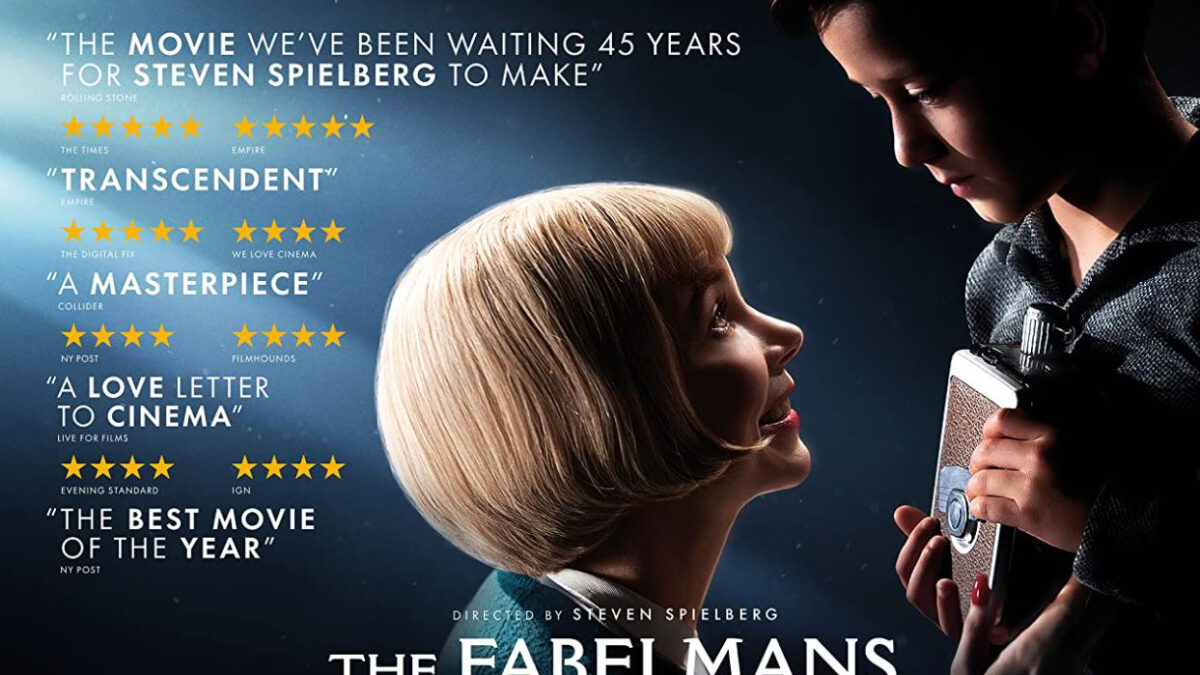 The Fabelmans Review
Screened at the Toronto International Film Festival and released in the US in November I was really excited to get to see a preview of Steven Spielberg's latest film The Fabelmans.
The film stars Michelle Williams, Paul Dano and Seth Rogan with Gabriel LaBelle and Mateo Zoryan in the lead roles. Loosely based on Spielberg's early life growing up in Arizona and California, the film centres around a Jewish household in the 1950's and '60s. Mitzi (Williams), a concert pianist, and Burt (Dano), a talented engineer, bring their son Sammy to the cinema to see the Greatest Show on Earth. Sammy becomes mesmerised by the staged train crash at the end of the film. He's given a train set as a present from his parents and goes about recreating the scene using his father's camera and the toy train. Encouraged by his mother Sammy begins to make other films including a Western with his fellow scout members.
As his success in filmmaking grows his parents' marriage becomes more strained, exasperated by his mother's close friendship with family friend Benny (Rogan). The family move to California where Sammy faces many challenges including making friends, facing school bullies and trying to please his new girlfriend with her conservative Christian beliefs. At the same time Sammy begins to lose his confidence in himself and in his talent for filmmaking.
The Fabelmans captures the magic of cinema and childhood. Much of the film looks like one of those American family advertisements from the 1950's and 60's, especially with the use of the beautiful lighting and colour grading. In parts I did find The Fabelmans overly sentimental, particularly in the first half. But as the film enters the second half, I realised this sentimentality was deliberate in order for the finale to pack a stronger emotional punch. Everything in the film including the storyline, plot points, cast and costumes have been carefully thought out. Together with the superb acting, particularly from Michelle Williams as the mother and Gabriel LaBelle and Mateo Zoryan as the young and older Sammy, I can see it winning many awards and being nominated for Oscars. Any filmmaker out there or anyone involved in a creative industry will find Sammy's journey and struggles relatable. I also have to mention the great and surprising cameo from David Lynch as the filmmaker John Ford.
The Fabelmans is a film made to be seen in the cinema on the big screen and with a running time of over two and half hours it would be a film to go to if you're looking for some escapism on a Saturday or Sunday afternoon and one I would highly recommend.
Out in Irish Cinemas Nationwide on January 27th
Directed by: Steven Spielberg
Written by: Steven Spielberg and Tony Kushner
Starring: Michelle Williams, Paul Dano, Seth Rogan, Gabriel LaBelle, and Mateo Zoryan
Running Time: 151 minutes
Rated: 12A | PG-13
Released: January 27th, 2023 Ireland & UK | November 23rd, 2022 US
Review by Claire Millane, a Dublin based actor and comedian, and co-hosts of The No Budget Filmcast.
The Fabelmans Trailer
Tags In