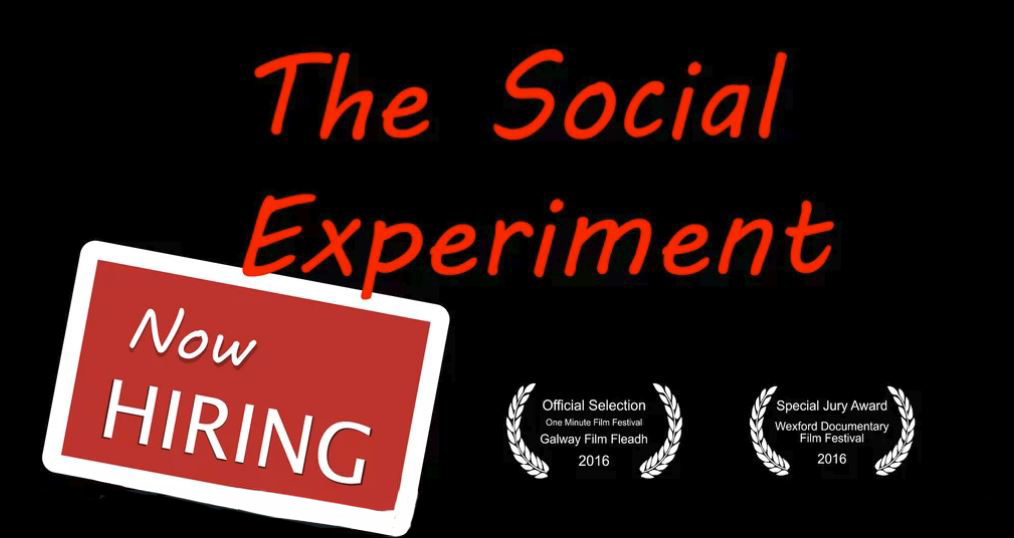 The Social Experiment (1 Minute Short Film)
Ever tried applying for public assistance? Try doing it if you are an artist of any kind and see what "the man" has to say about the jobs you apply for in The Social Experiment.
Produced and Written by No Budget's Claire Millane and directed by Milo Denison. The social experiment was an official selection at the One Minute Film Festival, as part of the Gallway Film Fleadh, and received the Special Jury Award at the Wexford Documentary Festival.
Tags In